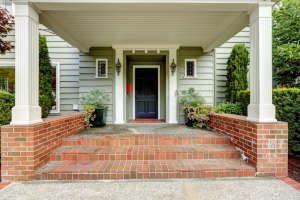 As far as locks and lock technology go, locksmiths are the people to turn to for help. Locksmiths are highly trained and educated in their craft, and they have all the skills needed to carry out a variety of lock tasks.
Are you interested in learning about the different services a locksmith provides? This residential locksmith in Countryside, Illinois is going to review them below.
Installing Locks
Whether you're building a new house, adding a new room to your house, putting in a new door or otherwise, if you need to install new locks, your local Countryside residential locksmith can help you with the task.
Residential locksmiths are well-versed in the installation of all kinds of locks, from cylindrical locks to mortise locks to electronic locks and more. Regardless of the type of lock you choose, your locksmith will install it in a secure and proper manner.
You could attempt to install your own locks. However, you might find that it's more difficult than expected. Even one mistake could result in a security, functionality, or aesthetics issue. It's much safer to just hand the responsibility to a seasoned locksmith.
Repairing Locks
Over the span of their life, locks can encounter all sorts of problems. In some cases, they can become jammed. In other cases, they can have trouble turning over. They might even have to deal with keys being broken off into their respective keyholes.
In any of these cases, fortunately, a residential locksmith in Countryside, Illinois can fix the problem. If your locks are experiencing damage or impairment of some kind, you would be wise to call up your local locksmith.
Locksmiths not only have the knowledge and skill needed to fix lock problems but the tools and resources as well. Regardless of what the problem is, they'll have it fixed in short order.
Maintaining Locks
Most locks are designed to function well between 7 and 10 years. However, for them to get that far, they need some maintenance along the way. Not only do they need to be cleaned but lubricated and readjusted as well.
Who do you turn to when this maintenance is needed? Your local Countryside residential locksmith, of course. Your locksmith can clean your locks, lubricate your locks, realign your door, and do everything else necessary to ensure that your locks are operating at their max capacity.
You, of course, could attempt to perform this maintenance on your own. Note, though, that locksmiths have the tools and resources needed to perform this maintenance at the highest of levels.
Consultation on Locks
The last service we're going to discuss is lock consultation. If you have any questions about modern locks and lock accessories, you can simply give a call to your local residential locksmith in Countryside, Illinois. They'll answer any question you might have and provide all the information you could ever need.
They'll inform you of the many lock options available to you, from electronic locks to manual locks and everything in between. They'll even help you choose locks when you're ready for the installation.
Looking for the Most Trusted Residential Locksmith in Countryside, Illinois?
Could your home benefit from any of the services reviewed above? Looking for the most trusted residential locksmith in Countryside, Illinois? If so, the professionals at Suburban Door Check & Locksmith Services are here to help.
Our licensed locksmiths provide all the services discussed above and more. Regardless of your lock needs, we are the team to call. Contact us today at (630) 968-4727 to schedule an appointment.