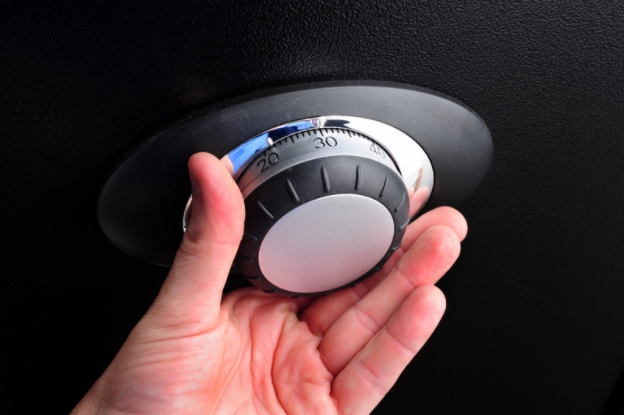 If you're thinking about upgrading your home security system, protection doesn't begin and end with exterior safeguards like locks and keypad systems. Your most valuable items inside your house should also be protected from theft, and an excellent way to do this is by installing a trusted safe. With the huge variety of different safes on the market, we know that it can be tough to pick one that is right for your individual situation.
Here at Suburban Door Check and Lock Service, we're your trusted home security solutions company serving the entire Chicago suburban area, and we specialize in helping you choose and install home safes. When you're looking to safeguard hard-to-replace items like birth certificates, passports, family photos, and tax records, here are some of the things you should look for when shopping for a new safe.
Fire Resistance
One of the biggest reasons homeowners purchase home safes is to protect their valuable goods from fires. According to the National Fire Protection Association, for each person's lifetime, there's a one and four chance of experiencing a household fire large enough to call the fire department. If protecting paper documents from fire is a concern of yours, you should ensure that the safe you're buying doesn't get any hotter than 350 degrees. If you plan on storing things like computer disks, DVDs, and old tape recordings, the safe shouldn't exceed 125 degrees. When shopping for home safes, you'll find that 30 minutes of protection is the most common, but if you want longer protection, you will also find safes that offer an hours' worth.
Burglary Protection
The other main reason that people choose to buy home safes in Westmont, IL is to protect their valuables from burglary. There are a couple of independent agencies, Underwriters Laboratories and Intertek, which test the durability of home safes. To determine their burglary-resistance, testers attack safes with tools, torches, and explosives. You'll find that safes have cash ratings such as TL-15. This means that the safe can fend off an attack for at least 15 minutes.
Another thing to take into consideration when thinking about burglary protection is the weight of the safe. A safe that weighs over 100 pounds is going to be an unattractive target for a burglar looking to get in and out of your house as quickly as possible.
Other Considerations
Determine the volume of items that are going to go inside the safe and leave some spare room if you decide to add more in the future.
Decide if you want a safe that's portable or one that will be bolted to the floor and set in a wall. If you choose a portable safe, ensure that every adult in the house can carry it in case of emergency.
Consider your budget. If you're storing your most valuable items inside this safe, it might be worth spending a bit more money for the peace of mind that they're going to remain intact.
Trusted Safe Company
When it's time to provide the highest level of home security possible, Chicagoland homeowners turn to Suburban Door Check and Lock Service. We've been a family-owned company since 1963, and since then, we have expanded our company and stayed up to date in the ever-changing home safe and lock industry. If you're ready to shop for a secure home safe, stop by our 7,500-foot showroom and our friendly, experienced staff will be happy to help you choose.