SCHLAGE AD400 WIFI LOCK
THE SCHLAGE AD400 WIRELESS LOCK IS BUILT ON SCHLAGE'S GRADE ONE CHASSIS AND CAN BE USED TO WORK WITH YOUR EXISTING CARD ACCESS SYSTEM. THE AD400 COMBINES THE LOCKSET AND THE CREDENTIAL READER INTO ONE COMPONENT.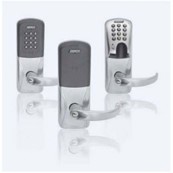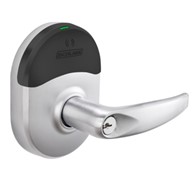 SCHLAGE NDE80 STAND ALONE LOCK
THE SCHLAGE NDE LOCK IS AN ELECTRONIC LOCK THAT CAN USE YOUR EXISTING HID CREDENTIAL TO RELEASE THE LOCK. THE NDE IS A STAND ALONE LOCKSET THAT PROGRAMS USING APPLE OR ANDROID SOFTWARE ON YOUR PHONE OR TABLET.
SCHLAGE CO 100 STAND ALONE LOCK
THE SCHLAGE CO100 LOCK IS A STAND ALONE, MANUALLY PROGRAMMED ELECTRONIC PUSH BUTTON LOCK THAT CAN STORE 500 3-6 DIGIT CODES.