LCN SENIOR SWING AUTOMATIC DOOR OPERATOR
THE LCN SENIOR SWING IS LCN'S MOST HEAVY DUTY DOOR OPERATOR AND IS MEANT FOR HIGH TRAFFIC AREAS IN COMMERCIAL APPLICATIONS.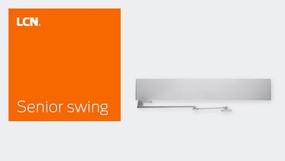 LCN 4640 AUTO EQUALIZER AUTOMATIC DOOR OPENER
THE LCN 4640 AUTO EQUALIZER IS AN AUTOMATIC DOOR OPERATOR THAT OFFERS AN OPENING FORCE NO MORE THAN A STANDARD DOOR CLOSER WHEN THE POWERED FUNCTION IS NOT BEING USED. BASED ON LCN'S 4040 CLOSER BODY, THIS AUTOMATIC DOOR OPERATOR WILL OFFER YEARS OF SERVICE.
LCN 1460 SERIES DOOR CLOSER
THE LCN 1460 DOOR CLOSER IS A LOWER PROFILE DOOR CLOSER DESIGNED FOR MAXIMUM VERSATILTY. AVAILABLE WITH MULTIPLE COVER OPTIONS FOR COMMERCIAL AND INSTITUTIONAL APPLICATIONS.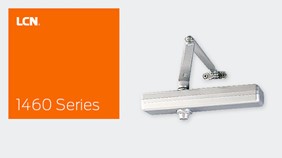 LCN 4040XP DOOR CLOSERS
THE LCN 4040XP SERIES OF DOOR CLOSERS ARE THE STONGEST AND MOST RELIABLE IN THE INDUSTRY. LCN OFFERS A VARIETY OF ARMS THAT CONTROL AND HOLD OPEN YOUR DOOR.