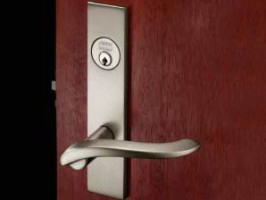 ML2000

The ML2000 is a Grade 1 mortise lock designed to meet the rigors of high-traffic

commercial, institutional, industrial and government applications. Constructed of heavy-gauge steel,

the lockbody features a patented Quick Reversible latchbolt, and a 1" stainless steel deadbolt. A wide

variety of trim designs and functions and a 10-year warranty lend to the ML2000's versatility and

reliability, making it the ideal choice for use in offices, schools, hospitals, hotels and other high-use

applications.