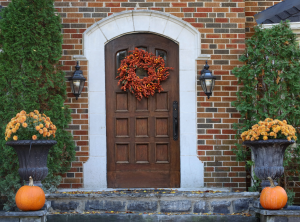 When it comes to protecting your home and ensuring the safety of your loved ones, having secure locks on your doors is the first step. But who should you turn to when your locks need attention? In these situations, a residential locksmith is the person to call.
When searching for a locksmith in the Burr Ridge area, you will soon find out there are a multitude of options. To help you find the right option for your needs, this residential locksmith in Burr Ridge, Illinois is going to discuss some of the key factors you should look for below.
Factors to Consider When Choosing a Lock Replacement Company
1. Experience and Expertise
It's best to look for a lock replacement company that has extensive experience in the industry. An established company will have a team of skilled professionals who possess the necessary expertise to handle your lock replacement needs. They should be well-versed in the different types of locks, brands, and security systems available.
2. Licensing and Insurance
You should make sure the lock replacement company you choose is properly licensed and insured. When a company is licensed, it indicates that they have met the required standards and regulations. The insurance coverage will protect you in case of any damage or accidents during the lock replacement.
3. Range of Services
It's important to consider the range of services offered by the lock replacement company. Apart from lock replacements, they should be able to assist you with lock installations, key duplication, lock maintenance, and more. When a residential locksmith in Burr Ridge, Illinois offers a comprehensive range of services, you can turn to them for all your future lock-related needs.
How to Evaluate the Credibility and Reputation of Lock Replacement Companies
1. Research Online
It's best to start by researching the lock replacement companies in your area. Check their websites to gather information about their services, experience, and customer testimonials. In most cases, you'll want to look for companies that have been in the industry for a considerable period and have positive customer reviews.
2. Check for Certifications
You should also look for certifications or affiliations with professional locksmith organizations. These certifications indicate that the company is committed to maintaining high standards and staying updated with the latest industry developments.
3. Request References
If you wish, you can ask your prospective residential locksmiths in Burr Ridge, Illinois to provide references from their past clients. Speaking with previous customers will give you insights into their experience with the various companies and the quality of their services.
Comparing Pricing and Services Offered by Different Locksmiths
1. Obtain Multiple Quotes
If possible, you should reach out to at least three locksmiths and request quotes for your lock-related needs. Compare the prices provided, considering the services included and any additional fees that may apply.
2. Assess Service Inclusions
Examine the services that are included in each quote. Make sure their service includes everything you might need, including the removal of old locks, installation of new locks, and providing new keys. You should also be mindful of the warranty or guarantee offered on their products and services.
3. Consider the Value
Evaluate the overall value offered by each residential locksmith in Burr Ridge, Illinois. You should consider factors such as their reputation, experience, customer reviews, and the quality of their products. Remember that the lowest quote may not always provide the best value if that company compromises on quality and security.
Looking for a Residential Locksmith in Burr Ridge, Illinois?
Are you ready to hire a residential locksmith in Burr Ridge, Illinois that has a track record of success and an outstanding reputation? If so, Suburban Door Check & Lock Services is the top choice. Our professional locksmiths have what it takes to handle all your lock-related needs.
Contact us today at (630) 968-4727 to learn how we can assist you.