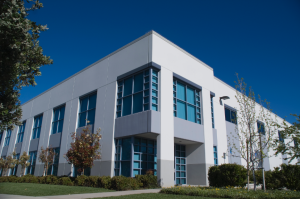 When it comes to the security of your business, you can never be too careful. In fact, protecting your assets, employees, and confidential information should be a top priority for any business owner. This is where a commercial locksmith can help.
A commercial locksmith is a skilled professional who specializes in providing a wide range of services to ensure the safety and security of commercial properties. Are you wondering what these services include? This commercial locksmith in Glendale Heights, Illinois is going to review them below.
The Role of a Commercial Locksmith
A commercial locksmith plays a crucial role in maintaining the security and integrity of commercial properties. Their primary responsibility is to install, repair, and maintain various types of locks and lock systems. They are trained to handle different types of locks, including traditional locks, keyless entry systems, high-security locks, and more.
In addition to their technical skills, commercial locksmiths in Glendale Heights, Illinois are also knowledgeable about the latest advancements in security technology. They stay updated with the latest trends and tools to ensure they can provide the most effective and efficient security solutions to their clients. Whether it's a small office, a retail store, or a large commercial warehouse, a commercial locksmith can tailor their services to meet the specific security needs of each client.
Common Commercial Locksmith Services
Most experienced commercial locksmiths offer a wide range of services to cater to the diverse needs of businesses. Some of the most common services provided by commercial locksmiths include:
1. Lock Installation and Repair
Commercial locksmiths in Glendale Heights, Illinois are skilled in installing and repairing various types of locks, including deadbolts, mortise locks, electronic locks, and more.
They can also rekey locks, which involves changing the lock's internal mechanism so that it can be operated with a new key. This is a cost-effective solution for businesses that want to enhance their security without needing to replace all their existing lock hardware.
2. Access Control Systems
Access control systems are an integral part of modern commercial security. Commercial locksmiths can install and maintain access control systems that allow businesses to control who has access to certain areas of their premises.
This can include key card systems, keypad entry systems, electronic lock systems, and more. Commercial locksmiths can also customize these systems to meet the specific needs of each business.
3. Safe Installation and Opening
Many businesses rely on safes to store valuable items, important documents, and cash. Commercial locksmiths are trained in installing new safes, and they can help businesses choose the right type of safe for their needs. They can also assist in opening locked safes in case of lost combinations, malfunctioning locks, or forgotten passwords.
FAQs About Commercial Locksmith Service
1. Do commercial locksmiths offer emergency services?
Yes, many commercial locksmiths in Glendale Heights offer emergency services. They understand that emergencies can happen at any time, and they are committed to assisting you in a hurry.
2. Can a commercial locksmith replace all the locks in my business?
Yes, a commercial locksmith can replace all the locks in your business, if needed. They can assess your security needs and recommend the most appropriate locks to enhance the security of your property.
3. Can a commercial locksmith help with electronic lock systems?
Yes, commercial locksmiths are skilled in installing and maintaining electronic lock systems for business properties. They can install your new system and show you how to properly utilize all its features.
Looking for a Commercial Locksmith in Glendale Heights, Illinois?
Are you ready to partner with an experienced commercial locksmith in Glendale Heights, Illinois that can help with all your lock-related concerns? If so, our team at Suburban Door Check & Lock Services is here to assist you.
With our expertise and commitment to customer satisfaction, we can provide you with top-notch commercial locksmith services that are tailored to your specific needs. Contact us today at (630) 968-4727 to schedule a service.