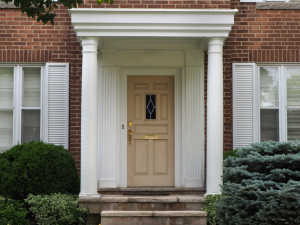 Most homeowners don't think about the locks on their home very often. However, locks don't last forever — there will eventually come a time when your locks are no longer working like they should. When that time comes, a professional locksmith can help get your locks back on track.
Are you interested in learning about the various ways in which a professional locksmith can help you? If so, you've come to the right place. This residential locksmith in Downers Grove, Illinois is going to review some of the most popular locksmith services that are available below.
Lock Installation
Are you getting ready to replace an entry door on your home? Maybe you're building a new home?  In any case, if you need to install a new lock, your local residential locksmith is the person to call.
Experienced residential locksmiths install new locks regularly and have perfected the art. They can ensure not only that your locks are as secure as possible, but that they're highly aesthetically pleasing as well.
There are several different types and styles of locks that a residential locksmith in Downers Grove, Illinois can install for you. For more information on available locks, you can always give them a call.
Lock Replacement
Not only can your residential locksmith install new locks for you, but they can also replace your existing locks. It doesn't matter whether you're switching to the same type of lock or going with a completely different option — your locksmith can make the change without negatively affecting the look and functionality of your door.
There are all sorts of locks to choose from. These include cylindrical locks, mortise locks, electronic keypad locks, and much more. Do not hesitate to contact your residential locksmith in Downers Grove, Illinois for more information about what's available.
Lock Repair
In most cases, locks don't run into problems very often. However, they can take on issues from time to time, and when they do, it's best to have them repaired by a licensed locksmith.
Whether it's a sticking lock, a jammed lock, a loose lock, a misaligned door, or something else, your residential locksmith can provide a solution. They not only have the knowledge needed to make proper repairs, but the tools as well.
One thing to note here is that attempting to repair your locks on your own could potentially result in further damage. This is particularly true in cases where you don't have lock repair experience. Hiring a licensed locksmith is always the safer bet.
Lock Maintenance
If you want your locks to last for as long as possible, you'll need to provide them with proper maintenance. Failure to do so will cause them to deteriorate faster than they would otherwise. It will also negatively affect their looks, causing them to decline more rapidly over time.
Most people can carry out some lock maintenance measures on their own. For instance, most homeowners can successfully clean their locks. However, there are some lock maintenance measures that are best left to the professionals — such as lubricating your locks or realigning your doors.
Fortunately, residential locksmiths in Downers Grove, Illinois have all the tools, knowledge, and resources needed to make this a reality. They can provide the necessary maintenance for your locks to optimize its aesthetics and performance.
Looking for a Residential Locksmith in Downers Grove, Illinois?
Are you currently searching for a residential locksmith in Downers Grove, Illinois that can provide the services mentioned above? If so, our locksmiths at Suburban Door Check & Lock Services have you covered.
We provide all the services discussed above, and we've performed them for countless homeowners through the Downers Grove area over the years. Whether you're looking for an installation, maintenance, repair, or otherwise, we are the company to call. Contact us today at (630) 968-4727 to learn more about our services.