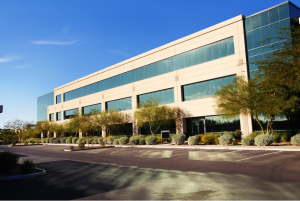 Locks are vital when it comes to the security of commercial properties. As a business owner, if you want to ensure that your commercial property remains as secure as possible, it's important that you have your locks serviced from time to time.
This is where a commercial locksmith comes in. They provide a range of services to help keep your locks in tip-top shape. Are you wondering what these services are? If so, you've come to the right place. This commercial locksmith in Hoffman Estate, Illinois is going to review them below.
1. Install New Locks for You
Whether you're building a new property from scratch or adding a new door to your existing property, you're likely going to need to install some new locks. In these situations, there's nobody more qualified to call than a commercial locksmith.
Commercial locksmiths are well-versed when it comes to installing new locks — after all, they install them on an almost everyday basis. They know how to carry out an installation in a manner that is both functionally optimal and aesthetically pleasing.
From electronic keypad locks to electric strike locks to exit devices and much more, a commercial locksmith in Hoffman Estate, Illinois can ensure that your locks are installed securely.
2. Replace Your Existing Locks
In addition to installing new locks on your property, a commercial locksmith can also replace your existing locks. When replacing locks on your doors, you have several options. You could opt to use the same type of lock for your replacement lock. On the other hand, you could add extra functionality by going with a different type of lock. For instance, you might want to automate your lock system by opting for an electronic lock.
If you're not sure which option is right for your property, you can always contact a commercial locksmith in Hoffman Estate, Illinois and discuss your situation. They can help set you up with a lock that is perfectly suited for your property.
3. Repair Your Locks
Like all things, locks can become damaged from time to time. They could become jammed, they could become loose, and they could even become misaligned.
Fortunately, broken locks don't need to remain this way — they can be fixed with a simple repair from a commercial locksmith in Hoffman Estate, Illinois.
Experienced commercial locksmiths know how to repair all types of locks, including electronic keypad locks, mortise locks, cylindrical locks, smart locks, and much more. Regardless of the types of locks your building has, and regardless of the problem at hand, your commercial locksmith can provide a solution.
4. Maintain Your Locks
Locks require regular maintenance for them to reach their full potential. This includes not only cleaning, but lubrication, realignment, etc.
You might be able to facilitate some of these maintenance measures on your own. That said, some of them might be too complex or too time-consuming for you to handle. This is where a commercial locksmith can help.
Commercial locksmiths can provide regular maintenance for all sorts of locks. They have the tools, knowledge, and skills needed to do so, and they can ensure that your locks are both aesthetically and operationally optimal.
Looking for a Commercial Locksmith in Hoffman Estate, Illinois?
Do your commercial locks require attention? If so, and if you're looking for the best commercial locksmiths in Hoffman Estate, Illinois, look no further than our team at Suburban Door Check & Lock Services.
We provide all the services described above and more. Regardless of your commercial lock needs, our licensed and experienced locksmiths will be happy to assist you. Contact us today at (630) 968-4727 to learn how we can help.