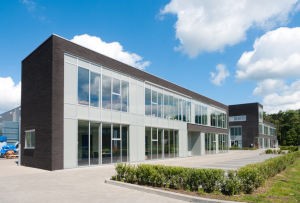 Commercial locks play an important role in your building's overall security. After all, most commercial properties contain thousands and sometimes even millions of dollars' worth of resources. If your building's locks are compromised, it can put your entire business at risk.
If you are dealing with an issue with your commercial locks, you should get in touch with a commercial locksmith right away. Are you wondering how to tell whether your locks are underperforming? This commercial locksmith in Elk Grove Village, Illinois is going to review some of the most common signs below.
Are Your Locks Difficult to Open or Close?
One sign that your locks need professional attention is that they're difficult to open or close. Locks should engage and disengage with very little effort from the user. If they require the user to put forth a great deal of effort, they undoubtedly require maintenance or a repair of some kind.
In many cases, this is caused by a misaligned door. In that case, your locksmith would simply need to realign the door. If the problem is internal to the lock, however, the lock itself might need to be replaced.
In some cases, standard maintenance is needed. In other words, you need to lubricate the lock. While you might be able to achieve this on your own, if you want to guarantee that it's done right, you should reach out to a commercial locksmith in Elk Grove Village, Illinois.
Do You Want Lock Automation?
In many cases, businesses can benefit from automating their lock systems. This involves connecting them to an electrical system so that they engage and disengage at given times. It also allows for a variety of other automated tasks, including certifying new access credentials and invalidating others.
Lock automation can make a business run much more efficiently, which ultimately means it can save that business money in the long run. To automate your locks, however, you'll most likely need the help of a professional.
A commercial locksmith in Elk Grove Village, Illinois can replace your existing locks with locks that can be automated. They can also install new locks as needed.
Are Your Locks Declining Aesthetically?
Another reason to call a commercial locksmith is that your locks are declining aesthetically. This and this alone is reason enough to make a lock change. After all, the look of your locks affects the look of your commercial property. If your commercial property looks bad, it could hurt your company's reputation.
Fortunately, there is no shortage of lock styles available on the market today. There are a variety of different types of locks as well, from cylindrical locks to electronic keypad locks to mortise locks and more.
Regardless of your aesthetic preferences, a commercial locksmith in Elk Grove Village, Illinois can help you find a lock that suits your property.
Have You Recently Experienced a Break-In?
The last sign that you need the help of a commercial locksmith is that your building has recently experienced a break-in. This is specifically true in cases where the break-in occurred through a locked door.
If a lock was broken into once, it could just as easily be broken into again. In other words, until it's tended to, it's going to make your property vulnerable.
In these cases, the best course of action is to replace the affected lock entirely. This is the only way to 100% ensure that it's not leaving your building vulnerable any longer.
Looking for a Commercial Locksmith in Elk Grove Village, Illinois?
If you've noticed any of the issues mentioned above, you shouldn't delay — it's best to get in touch with a reputable commercial locksmith in Elk Grove Village, Illinois as soon as possible to avoid security concerns at your property.
Our team at Suburban Door Check & Lock Services has repaired, maintained, and replaced countless locks throughout the Elk Grove Village area. Regardless of your lock issue, we can offer a quick and convenient solution. Contact us today at (630) 968-4727 to schedule a free consultation.