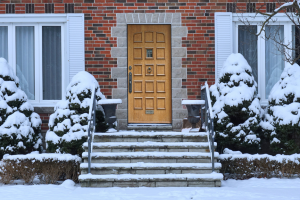 If you have any questions about locks or lock-related technology, there's one person you can turn to: a residential locksmith. Experienced locksmiths not only have a great deal of knowledge about locks, but they also possess the equipment and skills needed to carry out a wide range of lock-related services.
Are you ready to start off 2023 by improving your locks? Wondering what types of services you can receive from a locksmith? This residential locksmith in Villa Park, Illinois is going to review them below.
Lock Installation
The first service we're going to discuss is lock installation. At some point in time, you're likely going to need to install a lock of some type. Whether it's a cylindrical lock, a mortise lock, an electronic keypad lock, or otherwise, you would be wise to utilize the installation services of a professional locksmith.
You could attempt to install your locks on your own. However, you would likely find it more challenging than you expect it to be. You might even lack some of the tools necessary to get the job done correctly.
That is why it's best to turn to a professional. Residential locksmiths in Villa Park, Illinois have the tools, knowledge, and experience needed to install locks in both a secure and proper manner. They'll ensure not only that your lock functions correctly, but that it looks great while doing so.
Lock Replacement
Not only can a locksmith install new locks for you, but they can replace your existing locks with new ones as well. Whether you want to keep the same types of locks or switch to a different type entirely, your residential locksmith can assist you.
You may be able to replace your lock on your own, especially if you're replacing it with the same type of lock. However, if you want the best results possible, you should utilize the services of an expert.
After all, it's not difficult to make a mistake. That's okay with some entities. However, considering the responsibility of a lock (to secure your home), it's not something you'll want to make a mistake with.
Lock Maintenance
Want your locks to last for as long as possible? If so, it's important to maintain them regularly. This includes not only cleaning them, but realigning them, lubricating them, and more.
You can likely do a lot of this on your own. However, for more extensive maintenance tasks, you should consider reaching out to a residential locksmith in Villa Park, Illinois
A professional locksmith will do everything necessary to upkeep the look and functionality of your lock. This will ensure both its operation and its aesthetic, allowing you to get the most value out of your locks.
Lock Repair
At some point in time, one of your locks will almost certainly encounter a problem of some kind. Maybe it will have trouble turning. Perhaps it will start to detach from its respective door. Whatever the case may be, it will need to be repaired.
This is when it's time to contact your residential locksmith in Villa Park, Illinois. Professionals have all the tools and knowledge required to make proper lock repairs. From removing broken keys from locks to realigning doors and more, they have the capabilities to make it happen.
Don't try to be a hero when it comes to lock repairs. Put them in the hands of seasoned professionals and avoid further damage.
Looking for a Residential Locksmith in Villa Park, Illinois?
Are you ready to have your locks repaired, maintained, replaced, or re-keyed? If so, and if you're looking for the top-rated residential locksmith in Villa Park, Illinois, our team at Suburban Door Check & Lock Services is here to assist you.
Contact us today at (630) 968-4727 to schedule a free lock consultation.