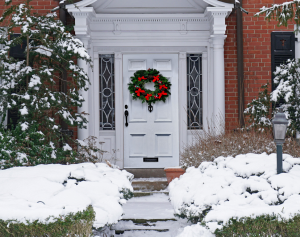 In general, residential locks aren't something that homeowners need to worry about all that often. However, problems do arise, and when they do, it's best to get in touch with a residential locksmith as soon as you can.
Are you interested in learning about the signs that it's time to call a residential locksmith in Willowbrook, Illinois? We are going to review some of the most common scenarios below.
You Struggle to Turn Your Locks
Do you have trouble turning your locks over? This is a fairly common problem that any knowledgeable residential locksmith in Willowbrook, Illinois can fix. A hard-turning lock is a sure sign of damage somewhere within the lock mechanism.
This could be as simple as a lack of lubrication, in which case, your locksmith would simply lubricate your lock. On the other hand, it could indicate a lock misalignment or even serious mechanical issues.
Regardless, your local residential locksmith has the knowledge and tools needed to make the fix. They'll be able to identify the problem and make all necessary repairs.
Someone Has Broken Through Your Locks
Another sign that you need the help of a residential locksmith is that someone has broken through your locks. If this happened once, it could very well happen again. It indicates that your lock is compromised in some way, and it will not keep your home secure in its current state.
Fortunately, there are several different locks available on the market today. These vary from electronic keypad locks to mortise locks to cylindrical locks and more. They all provide an excellent level of security and come in a variety of styles as well.
If you need help choosing a new lock, do not hesitate to get in touch with your residential locksmith in Willowbrook, Illinois. They'll explain to you the specifics of each lock and will help you choose the one that best aligns with your needs.
Your Locks Are Aesthetically Worn
As time passes, locks become more and more worn down. This can affect them functionally, of course. However, it's not just their functionality that becomes worn — it's their aesthetics as well.
An outdated aesthetic is certainly a reason to change a lock. If your locks are negatively impacting the overall aesthetic of your home, it's time to make a change.
Again, there is no shortage of lock styles on the market. Regardless of your aesthetic preferences, there's sure to be a lock that suits your needs. Give a call to your local residential locksmith and they'll help you find the perfect lock for your purposes.
Your Key Broke Off in Your Lock
Occasionally, when turning a key in a lock, that key will break off. This, of course, means that it remains within the keyhole. It also means that it's impossible to grab out of the keyhole. In essence, it's a problem that can be tough to deal with.
You'll need to use something to wedge the broken key out of the keyhole. While some homeowners might be able to get the key out on their own, in some cases, it just isn't possible without the right tools.
A residential locksmith in Willowbrook, Illinois will have tools specifically designed to remove broken keys from keyholes. They also have the knowledge and experience needed to perform the task without doing any damage.
Looking for a Residential Locksmith in Willowbrook, Illinois?
Have you noticed any of the signs reviewed above with your locks? Ready to get in touch with a residential locksmith in Willowbrook, Illinois? If so, you've come to the right place — Suburban Door Check & Lock Services has you covered.
Whether you need a lock installation, lock repair, lock maintenance, or any other service related to your locks, we are the team to call. Contact us today at (630) 968-4727 to learn how we can help.