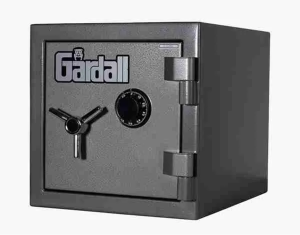 Are you considering purchasing a safe for your home? Do you have a general idea as to what type you might want, but aren't exactly sure? If so, you've come to the right place.
This residential safe installer in Glen Ellyn, Illinois is going to provide a short guide below that will help you choose the right safe for your specific needs.
Make Sure It's Heavy Enough
First, you'll want to make sure that your chosen safe is heavy enough. If it's not, someone could literally pick it up and walk off with it.
How heavy should your safe be? In some cases, a 100-pound safe might be a good place to start. However, it's best to choose something that's over 200 pounds. It's not easy for everyone to pick up a 100-pound safe, it's even more difficult to lift a 200-pound safe and walk away with it.
Need help finding an acceptable safe? Your residential safe installer in Glen Ellyn, Illinois will be happy to help you find the right safe for your purposes.
Consider What You'll Use It For
Next, you'll want to consider what you'll be using the safe for. This could affect the type and size of safe you choose.
Are you just going to be storing paper documents? If so, a small floor safe may suffice. Are you going to be storing guns? If so, you should strongly consider choosing a specialized gun safe.
If you need assistance choosing the right safe for your purposes, you can always reach out to your residential safe installer in Glen Ellyn, Illinois. They be able to show you different options and ensure that your needs are met.
Consider the Types of Locks
Safes come with a wide variety of locks. None of these locks is specifically better than others. However, there might be one that you prefer over the others.
Don't want to deal with a key? A keyed lock won't be for you. Instead, you might benefit from a biometric lock, a combination lock, or an electronic keypad lock.
Consider your needs, your preferences, and your budget. This will help you make the appropriate choice.
Think About Fire Resistance
You also want to think about fire resistance. Simply put, some safes are better at protecting their contents from heat and fire than are others. This can be extremely helpful in the event of a house fire.
No safe provides 100% fire protection. However, some safes can provide decent protection for up to three hours or more. Others may only provide protection for around an hour.
The key is to check the safe's fire rating. This will be included in the product listing information. However, as any residential safe installer in Glen Ellyn, Illinois will tell you, it's important to make sure the safe was tested independently. If it wasn't, this fire rating could be entirely made up.
Buy from a Reputable Manufacturer
Our last piece of advice is to buy from a reputable manufacturer. Yes, you might be able to find something more affordable from an unknown supplier. However, without a reputation to back up its quality, it could fail on you or become damaged prematurely.
What are some of the better safe manufacturers? Two of the best include Gardall and Hayman. Both companies provide a variety of safes, all of which possess top-notch construction and parts.
Looking for a Residential Safe Installer in Glen Ellyn, Illinois?
Are you ready to install a residential safe? If so, and if you're looking for the top-rated residential safe installer in Glen Ellyn, Illinois, look no further than Suburban Door Check & Lock Services.
We get our safes from only the most trusted manufacturers in the industry. With a variety of safes to choose from, we're sure to have one that suits your needs. Contact us today at (630) 968-4727 to discuss your options.