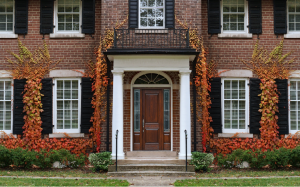 Having locks on your doors isn't a choice — it's a necessity. After all, having reliable locks is the first step to making sure your home remains secure.
Due to the popularity of residential locks, it's no surprise that there are several residential lock services that individuals can utilize. Are you wondering what these include? If so, you've come to the right place. This residential locksmith in Berwyn, Illinois is going to review some of the most popular services below.
Residential Lock Installation
Whether you're building a new home or making changes to your current home, you'll likely need to install new locks. You could do this installation on your own. However, it's not always as simple as it seems.
Sure, you might be able to successfully attach your lock to your door. However, will it be as secure as you need it to be? Will it be properly aligned to allow for optimal functionality?
By hiring a residential locksmith in Berwyn, Illinois to install your lock for you, you're sure to have your lock installed properly. Not only will it function the way that it's supposed to, but it will be secure as well. From cylindrical locks to mortise locks to electronic locks and more, locksmiths can install them for you.
Residential Lock Repair
Residential locks are designed to be durable and resilient. However, if you want to get the most use out of them, they may require a repair at some point. Whenever your lock needs to be repaired, you should turn to your local residential locksmith.
Residential locksmiths can make all sorts of repairs. They can correct hard-to-turn locks. They can remove broken keys from locks. They can realign doors. Regardless of what the problem is, they can correct it.
It doesn't matter whether it's an electronic lock, a mortise lock, a cylindrical lock, or otherwise — a reputable residential locksmith in Berwyn, Illinois will do everything necessary to ensure that it's working properly once again.
Residential Lock Replacement
At some point, your locks will have run their course. At this point, they will need to be replaced. You could, of course, attempt to replace your locks on your own. However, just as with lock installation, it's ideal to turn to the help of a residential locksmith.
Residential locksmiths know exactly how to remove and replace existing locks. They have the knowledge and the tools to do the job well.
There are all sorts of high-quality locks on the market with which to replace your existing locks. Your locksmith will help you find appropriate locks for your needs and ensure that they're installed in a safe and proper manner.
Residential Safe Installation
Maybe you need somewhere to store your guns? Perhaps you need a secure compartment in which to safeguard your important documents? In both cases, a residential safe would serve you well.
Who should you turn to when you want to install a residential safe? A residential locksmith in Berwyn, Illinois is the person to call. Locksmiths are well-versed in the installation of safes, and they can ensure that yours is installed in the proper manner.
They can also supply you with a safe if you're on the hunt for one currently. From floor safes to wall safes to gun safes and more, they're sure to have something that accommodates your needs.
Looking for a Residential Locksmith in Berwyn, Illinois?
Now that you know what types of services are available, are you ready to hire a locksmith? If so, and if you're looking for the best residential locksmith in Berwyn, Illinois, look no further than Suburban Door Check & Lock Services.
Our locksmiths provide all the services discussed above and more. Regardless of your residential lock needs, we can offer a solution. Contact us today at (630) 968-4727 to discuss your needs.