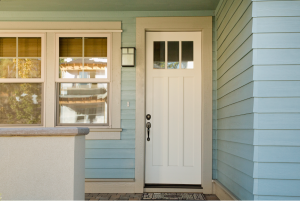 Locks are an integral part of any home. Whether you need to install new locks or have your existing locks repaired, a residential locksmith is the person to call. Locksmiths have all the knowledge and skill necessary to deliver high-level results, and they know how to make sure your locks are in optimal condition.
However, you shouldn't hire just any locksmith to work on your home. Before hiring anyone, it's important to take plenty of time to do your research. Not exactly sure what to look for? This residential locksmith in Cicero, Illinois is going to explain below.
Use a Search Engine
Start with a search engine like Google. Type in something like "residential locksmith in Cicero, Illinois". This will return a list of all the locksmiths in the area, along with star ratings and a link that leads to customer reviews.
Assess each locksmith's ratings and reviews and determine which ones provide the best service. Then, make a short list of the ones you're most interested in.
Compare Experience
Next, you're going to want to compare experience. While experience isn't everything, it's something that should be taken into consideration. If a locksmith doesn't meet a certain threshold of experience (at least three years), their abilities are going to be difficult to trust.
Experienced locksmiths have proven time and time again that they're capable of doing the job. If they weren't, they wouldn't still be in business. Now, this doesn't mean that you should necessarily choose the most experienced locksmith in the area. However, you should choose one with a decent amount of experience under their belt.
Look for Insurance
Whenever you have someone come onto your property to do work for you, you'll want to make sure that they have insurance. Insurance will not only protect your home if it's damaged, but it will also cover you if one of the contractor's employees is injured on your property.
You should look for general liability insurance and workers' compensation insurance. Make sure you ask to see proof of these before signing anything. If a particular residential locksmith in Cicero, Illinois cannot provide proof of insurance, you should move on to a different one.
Assess Costs
Different locksmiths charge different costs for their services. Therefore, you need to figure out the costs of each locksmith you're considering and compare them against one another. This way, you get the locksmith that best suits your budget.
To figure out a specific locksmith's costs, you must simply make a call. Once you get them on the phone, explain the type of work that you need to have done and ask for an estimate. They should provide you with an itemized estimate showing the costs of both materials and labor.
When comparing estimates, be cognizant of the fact that cheaper (or more expensive) doesn't always mean better. In the end, you need to find a locksmith that fits your budget and who possesses all the other characteristics needed to do the job correctly.
Make Sure They Provide All the Services You Need
Finally, you should make sure that your residential locksmith in Cicero, Illinois provides all the lock services you need. Not all locksmiths provide all locksmithing services and you don't want to choose one who can't help you sufficiently.
For information on a locksmith's services, check the 'Services' tab on their website. If this doesn't exist, you can always give them a call.
Looking for the Top-Rated Residential Locksmith in Cicero, Illinois?
Are you looking for a residential locksmith in Cicero, Illinois that you can trust? If so, the professionals at Suburban Door Check & Lock Services have you covered.
In business since 1963, we've worked with homeowners throughout the Cicero area for generations. Regardless of the type of lock-related service you need, we are the people to call. Contact us today at (630) 968-4727 to learn how we can help.