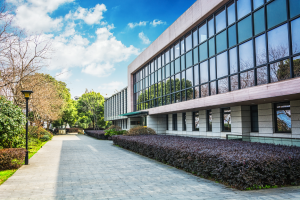 As any property manager knows, there is a long list of things to look after at a commercial property. Looking after the locks on your building is probably not high on your list of priorities. Fortunately, that's where a commercial locksmith can help.
Are you interested in learning about the types of services that are offered by commercial locksmiths? If so, you've come to the right place. This commercial locksmith in Aurora, Illinois is going to review them below.
Lock Installation Services
Whether you're building a new property or making changes to your existing property, if you need to install locks, you should turn to the help of a commercial locksmith. Locksmiths install new locks nearly every day, and they understand everything that goes into the process.
From cylindrical locks to mortise locks to electronic locks and more, commercial locksmiths can install them all. They'll ensure not only that they're properly attached, but that they're optimally secure as well.
Locksmiths get their locks from a variety of reputable suppliers. Therefore, regardless of your preferences and needs, your commercial locksmith in Aurora, Illinois is sure to have an option that suits your property.
Lock Repair Services
Locks run into problems from time to time. They might become difficult to turn. They might be loose against their corresponding doors. They might even have keys broken off inside of them.
Fortunately, there are solutions to help counteract these problems. If you're looking for an experienced individual to carry out these solutions, you should reach out to a commercial locksmith in Aurora, Illinois.
Commercial locksmiths have come across every lock problem in existence and have all the tools and knowledge needed to combat said problems. It doesn't matter what type of lock it is — a commercial locksmith can fix it.
Lock Maintenance Services
If you want your locks to last for as long as possible, and if you want them to function properly while doing so, you'll need to work to maintain them. This includes cleaning them, lubricating them, readjusting them, and more.
You can do some of this on your own. However, you might struggle with some aspects of it.  Not to mention, you might not have time to do it in the first place.
This is where a commercial locksmith comes in. Commercial locksmiths are well-versed in all aspects of lock maintenance, and they can do everything necessary to ensure the optimal look and performance of your locks. If you are ready to have your locks maintained, do not hesitate to contact your local commercial locksmith in Aurora, Illinois.
Lock Consultation Services
If you're not servicing locks on a regular basis, you're probably not up to date on the different kinds of lock technology available to you. Because of this, you could be missing out on lock technology that's beneficial to your business.
Fortunately, commercial locksmiths can provide you with consultation on your different lock options. They'll tell you about the different types of locks on the market, how they can benefit you, what they cost, and more. They can also show you specific lock models, helping you choose the one that's best for you and your property.
Looking for a Reputable Commercial Locksmith in Aurora, Illinois?
Are you looking to take advantage of any of the services reviewed above? If so, and if you're looking for a reputable commercial locksmith in Aurora, Illinois, look no further than the team at Suburban Door Check & Lock Services.
Our locksmiths are trained to provide all the services discussed above. Whether you need help installing, repairing, or maintaining your locks, we are the people to call. Contact us today at (630) 968-4727 to get started.