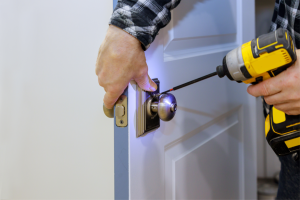 As far as locks and lock accessories go, there's only one type of professional you should call for assistance: a locksmith. More specifically, when it comes to the locks on your home, you should call a residential locksmith.
Are you looking for some information about the various services that are offered by residential locksmiths? If so, you've come to the right place. This residential locksmith in Lisle, Illinois is going to discuss everything you should know below.
Installing Residential Locks
You might think that installing residential locks would be a simple and straightforward task. However, in truth, it can be complex and filled with troubleshooting. Unless you have experience in the installation of residential locks, you could have trouble with the process.
That is why, in most cases, it's best to hand the process off to a knowledgeable residential locksmith in Lisle, Illinois. Residential locksmiths install locks every day and know exactly how to facilitate the process. They'll make sure that your locks are installed not only properly but securely as well.
From cylindrical locks to mortise locks to electronic keypad locks and more, your local residential locksmith can assist you with their installation. Locksmiths have a wide variety of locks to choose from and will ensure that you get the exact type of locks you're looking for.
Repairing Residential Locks
Not only can a residential locksmith in Lisle, Illinois install new locks for you, but they can also repair your existing locks as well. There isn't a lock issue that an experienced residential locksmith hasn't encountered at some point. Whether it's lubricating a lock, realigning a door, retightening a lock, or otherwise, your local residential locksmith can handle the problem and handle it correctly.
The alternative is for you to try and fix your locks on your own. Rest assured, if you have no experience in doing this, you're going to struggle. Not only will you struggle to fix the problem at hand but identify it in the first place.
When your locks break down, one of the main things you should consider is their age. If your locks are still relatively new, a repair is probably the best course of action. Regardless, you can always contact your residential locksmith and ask what they recommend.
Maintaining Residential Locks
If you want your locks to perform optimally and look good doing it, you're going to need to provide them with some maintenance. This includes everything from cleaning to lubrication and maybe even door realignment.
You might be able to do some of this maintenance by yourself. However, if you run into any problems, just know that you can always contact a residential locksmith in Lisle, Illinois.
Residential locksmiths have all the tools, materials, and knowledge needed to perform optimal lock maintenance. They'll ensure that your locks are performing at their best.
Providing Consultation About Residential Locks
Looking to learn more about residential locks and residential lock technology? You can always call up a residential locksmith. Regardless of what you need to know, your residential locksmith can assist you.
They'll teach you about manual locks, electronic keypad locks, mortise locks, and otherwise. They'll also inform you of the best brands and can also provide you with pricing information.
Looking for the Top-Rated Residential Locksmith in Lisle, Illinois?
Do you have locks that need to be serviced? If so, and if you're looking for the top-rated residential locksmith in Lisle, Illinois, look no further than Suburban Door Check & Lock Services.
We offer all the services reviewed above, and we've provided them to countless Lisle area residents. Whether you need a lock installation, replacement, maintenance, repair, or just a consultation, we are the people to call. Contact us today at (630) 968-4727 to get started.