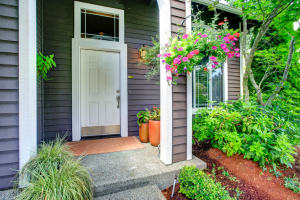 Most homeowners don't think about their locks all that often — until issues start to present themselves. Most people use their locks every day, and multiple times a day, which can start to take a toll over the years.
You might be wondering: is it time to replace the locks on your home? To help you decide, this residential locksmith in Darien, Illinois is going to discuss everything you'll need to know below.
Do You Have Difficulty Turning Your Locks?
One sign that you could need new locks is that you have difficulty turning them. Locks should turn with little effort. You should be able to turn them over with a flick of the wrist. If you're having to exert tons of energy just to disengage your lock, there's something amiss.
It could just be that the lock needs lubrication. If so, a bit of routine maintenance will do the trick. However, if lubrication doesn't work, it means that the internal components of the lock are damaged.
In this case, the lock would likely need to be replaced entirely. Need help replacing a lock that's hard to turn? Your residential locksmith in Darien, Illinois will be happy to assist you.
Are Your Locks Physically Tarnished?
Aesthetic deterioration is plenty of reason to replace a set of locks. Therefore, if your locks look worn and tarnished, you should consider swapping them out in favor of new models.
Fortunately, there are a wide variety of beautiful locks available on today's market. Regardless of your tastes and preferences, you should be able to find a set of locks that suits you.
Do Your Locks Sometimes Struggle to Latch?
In some cases, you'll find that a lock struggles to latch completely. Sure, it might get there eventually, but it generally requires a bit of pushing and prodding.
This isn't normal. While you could continue to put up with it, you should know that it's also an indication that security is lacking as well.
In these situations, it's best to call your residential locksmith in Darien, Illinois and have them inspect your lock. They'll determine what needs to be done and, if necessary, will replace it completely.
Did Someone Recently Break Through One of Your Locks?
The last sign that you need to replace your lock is that someone has broken through it. Remember: if someone breaks through a lock, they (or someone else) could just as easily break through it again in the future.
With all the high-quality locks existing today, you'll have plenty of options for improving the overall security of your lock system. From mortise locks to cylindrical locks to electronic keypad locks and more, the choices are many.
If you need assistance choosing a new lock, or if you need someone to install your new lock for you, do not hesitate to get in touch with a residential locksmith in Darien, Illinois. They'll help you find your ideal lock and will then install it for you in the most secure and appropriate manner possible.
Looking for the Premier Residential Locksmith in Darien, Illinois?
Have you been noticing any of the signs reviewed above with your locks? Ready to make a switch? If so, Suburban Door Check & Lock Services is the company to call.
As the premier residential locksmiths in Darien, Illinois, we have installed new locks for countless homeowners throughout the area. Regardless of the types of locks you'd like to install, we are sure to have an option that suits your needs.
Contact us today at (630) 968-4727 to request a free quote.