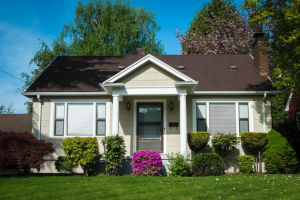 It's no secret that break-ins occur more frequently during the warmer months. If you want to keep your home secure this summer, you'll want to ensure that it's equipped with quality locks. While you can certainly attempt to manage your home's locks on your own, there's another option: you can hire a residential locksmith.
Are you interested in learning about some of the most popular locksmith services that can help keep your home secure this summer? This residential locksmith in La Grange, Illinois is going to discuss below.
Installing Residential Locks
Are you looking to swap out the lock on an existing door? If so, there is nobody better to call than a residential locksmith.
Residential locksmiths in La Grange, Illinois install locks every day, and they know exactly how to get it done right. Whether it's mortise locks, cylindrical locks, electronic keypad locks, or otherwise, your local residential locksmith can help you with the installation.
Yes, you could attempt to install your own locks. Note, however, that this might not be as simple as you think. Not only does lock installation require several different tools but it also requires extensive and specialized knowledge. That is why it's best to leave the task in the hands of a professional locksmith.
Repairing Residential Locks
It doesn't matter what type of locks you have — they could run into functional problems at any time. When these problems present themselves, they need to be combated quickly to keep the locks functional and to prevent any security breaches.
This is when a residential locksmith in La Grange, Illinois can help. Residential locksmiths have repaired thousands of locks in their careers and are familiar with every lock problem in existence. Whether the lock is jammed, whether it's a broken key stuck inside, whether it won't accept a key, or otherwise, an experienced residential locksmith can solve the issue.
Maintaining Residential Locks
From time to time, there's a decent chance that your locks will need a bit of maintenance. In addition to being cleaned, they should also be lubricated. It's also sometimes necessary to realign the door upon which the lock is installed, as door misalignment can place undue stress on the lock and its latch.
You can likely perform some lock maintenance on your own. However, there might come a time at which you need a professional. This is where a residential locksmith in La Grange, Illinois enters the picture.
Residential locksmiths perform lock maintenance on a consistent basis and possess a thorough understanding of what it entails. They'll ensure that your locks are both looking and working like new.
Installing Residential Safes
Ever thought about keeping your valuables inside of a safe? Not sure how to go about installing a residential safe? Your residential locksmith has you covered.
Not only can a residential locksmith install a new safe for you, but they can also help you pick one out, ensuring that you have the perfect safe for your needs. There are standalone safes, wall safes, floor safes, gun safes, fire safes, and more. Do not hesitate to contact your residential locksmith to discuss your options.
Looking for the Most Trusted Residential Locksmith in La Grange, Illinois?
Are you ready to repair or replace your locks? Hoping to install a residential safe? In any case, if you're looking for the most trusted residential locksmith in La Grange, Illinois, you've come to the right place—Suburban Door Check & Lock Services is here to help.
Our licensed locksmiths are well-versed in all the services reviewed above. Regardless of your lock needs, we're sure to be able to help you. Contact us today at (630) 968-4727 to request a free estimate.