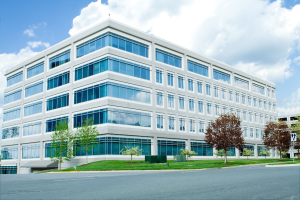 As a property owner, having reliable locks on your building is a necessity. And while most commercial locks are very reliable, unfortunately, they can become compromised in some situations. When this occurs, there is only one person to call: a commercial locksmith.
You might be wondering: what are some situations that call for a commercial locksmith? This commercial locksmith in Naperville, Illinois is going to discuss four of the most common scenarios below.
1. You've Locked Yourself Out of Your Building
An obvious sign that you need the help of a commercial locksmith is that you've locked yourself out of your building. This most typically occurs on buildings with manual locks, though it can happen on buildings with electronic locks in the event of an outage or malfunction.
In this situation, some people might attempt to get into their building through a window or other opening. Note, though, that this can cause unneeded damage.
Instead, you should just call a commercial locksmith in Naperville, Illinois. They have all the knowledge and tools necessary to unlock your door, allowing you to get back into your building without causing any destruction.
2. You Need to Grant and Deny Access to Various Individuals on a Regular Basis
As a business owner, you have people coming into and leaving your building on a regular basis. Some of these individuals might be customers. Many, however, are your employees.
The issue is allowing these employees to come and go at different times without sacrificing the security of your building. Sure, you can give each employee their own key but what happens when they quit or are let go? You'll have to go through the trouble of retrieving said keys.
What you might not realize is that there is an easier way. Namely, you can install an electronic lock system. This way, instead of having to retrieve keys from departing employees, you can simply invalidate their key codes or cancel out the efficacy of their key cards.
Are you interested in setting up an electronic lock system? Your commercial locksmith in Naperville, Illinois can assist you.
3. An Intruder Recently Broke into Your Building
Another sign that you need the services of a commercial locksmith is that an intruder recently broke into your building. This is an indication that one of your locks is ineffective and either needs to be replaced or altered in some way.
The only exception to this, of course, is if someone broke into your building through a window instead of a door. In that case, the locks aren't the issue.
There are all sorts of high-security locks available on today's market. A reputable Naperville commercial locksmith can help you find the right one for your business and install it for you.
4. You're Looking to Update the Look of Your Building
Are you getting ready to make some updates to your building? If so, you might be thinking about changing its locks as well. After all, while they're small, locks can have a fairly large impact on a building's overall appearance.
If you are looking to install new locks during your remodel, give your local commercial locksmith in Naperville, Illinois a call. They'll have a wide variety of commercial locks for you to choose from, and they will be able to install them for you as needed.
Looking for a Commercial Locksmith in Naperville, Illinois?
Have you found yourself in any of the situations reviewed above? If so, and if you're looking for a commercial locksmith in Naperville, Illinois, Suburban Door Check & Lock Services is the company to call.
We have worked with countless property owners throughout the Naperville area over the years, and we'd be more than happy to help with any lock-related issues you're having. Contact us today at (630) 968-4727 to schedule an appointment.