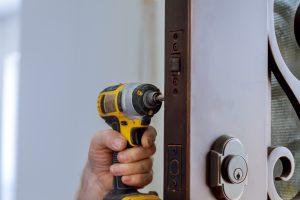 Whether it's an installation, maintenance, or repair, if it's a task that includes locks, it's best to leave it to a professional locksmith. However, you shouldn't hire the first locksmith you come across — it's important to take your time to find a reputable one.
Do you need help finding the right residential locksmith in Clarendon Hills, Illinois? If so, you've come to the right place. Here are some tips to keep in mind as you search:
Check for Insurance
Whenever you hire someone to do work on your property, you need to make sure that they carry insurance. Insurance will not only cover incidental damages that are done to your property, but they'll also protect you financially if the contractor's employees are injured on your property.
Your chosen locksmith will, of course, be working on your property. Therefore, before signing any contracts with a residential locksmith in Clarendon Hills, Illinois, you should ask to see proof of insurance.
There are two types of insurance you'll want to see. One of these is general liability insurance, and the other is workers' compensation insurance. If you don't see proof of insurance, you shouldn't hire the locksmith. It's as simple as that.
Make Sure They're Certified
Another important thing to look out for in a residential locksmith in Clarendon Hills, Illinois is certification. If a locksmith is certified, it means they're vetted and regulated by an independent organization. This is an indication that they can get the job done.
There are a few different locksmith certifications. One of the best of these certifications is with the Associate Locksmiths of America (ALOA).
If a locksmith has this certification (or any other), they'll likely specify so on their website. If you can't find it on their website, simply make a call and ask them.
Ensure That You Can Afford the Costs
Cost is a big thing to consider when hiring a locksmith. Not all locksmiths are going to charge the same thing. In fact, there can be a great deal of variation in what different locksmiths charge.
Before hiring anyone, you need to know exactly what it's going to cost you. Fortunately, you can find out by simply asking for an estimate.
Call your prospective locksmith, explain what you need to have done, and then ask for a quote. If the locksmith is worth hiring, they'll give you a close estimate of what the costs will be.
Inquire About Services
Residential locksmiths in Clarendon Hills, Illinois can perform a wide range of services — from installing locks to repairing locks to maintaining locks and more. They can work with manual locks, electronic locks, and everything in between.
When hiring a locksmith, you need to inquire about services. Make sure your prospective locksmith can provide all the services you need, and ensure they have plenty of experience in providing them.
Hire a Locksmith with Some Experience
Everyone must start somewhere. However, this doesn't mean that you should hire someone who's just getting started. There's no reason to make yourself a guinea pig when there are plenty of experienced locksmiths out there.
You'll want to find a locksmith who has been in the field for a while — at least two years of experience ideally. This way, you'll know you're getting someone who can do the job properly.
Looking for a Residential Locksmith in Clarendon Hills, Illinois?
Are you currently looking to hire a locksmith? If so, look no further than the professionals at Suburban Door Check & Lock Services.
As the top-rated residential locksmiths in Clarendon Hills, Illinois, our crew knows everything there is to know about residential locks. Whether you need repair, replacement, installation, or maintenance, we are the people to call. Contact us today at (630) 968-4727 to schedule an appointment.