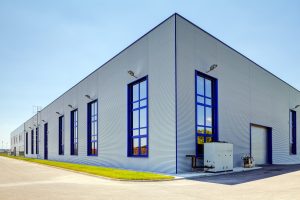 Are you getting ready to make some changes to your existing commercial property this summer? Perhaps you're building a commercial property from scratch? In either case, you shouldn't overlook the importance of your property's locks.
With all the commercial lock options that are available today, finding the right option can be tough. That's where we can help. To help you better understand what your property needs, this commercial locksmith in St. Charles, Illinois is going to review some of the most popular options below.
Cylindrical Locks
Cylindrical locks are relatively straightforward in their operation. These locks are entirely manual, engaged and disengaged with the use of keys and levers. Because of this they're exceedingly easy to use.
Highly secure, cylindrical locks can be installed on both interior and exterior doors by a commercial locksmith in St. Charles, Illinois. Made from heavy-duty metals, they're built to last through years of regular wear and tear.
These locks don't allow for any automation. However, you can copy their keys as much as is necessary, allowing you to provide access to as many employees as you want.
Crash Bar
Crash bars are the long, narrow, horizontal strips of metal that you see across factory and gymnasium doors. They're called exit devices, as they enable doors to be exited in as quick a manner as possible. This is also why they're used on fire doors.
These locks can be disengaged with a simple bump of the hip. You don't need to use your hands and don't need to twist anything. The door will open with just a bit of pressure.
These are typically used on exterior doors. However, you'll find them on interior doors as well. They can thrive for decades when properly installed by a commercial locksmith in St. Charles, Illinois.
Electronic Locks
There are all sorts of electronic locks on the market today. These run the gamut from electronic keypad locks to FOB-activated locks to electric strike locks and more. They can be highly beneficial for businesses, as they offer lots of automation capabilities, and can easily be reprogrammed to adjust access allowances.
For instance, let's say you wanted the lock on your front door to disengage at 7:00 am sharp. You could automate the lock to do so, taking one more responsibility off your plate.
Let's say you want to grant access to every new employee that you hire. If you had a manual lock on your door, you would need to make a key and physically hand it over to each new employee. Then, when that employee quits, you would have to physically obtain it from them.
If you had an electronic lock instead, you could simply program the lock to accommodate each situation. You could set it up so that the lock grants and takes access away from specific codes and/or cards.
Electronic locks are just as durable as manual locks. In addition, they often come with manual components, allowing them to be engaged and disengaged with physical keys if necessary.
Interested in learning more about electronic locks? A reputable commercial locksmith in St. Charles, Illinois will be happy answer any questions you may have.
Looking for the Best Commercial Locksmith in St. Charles, Illinois?
Now that you know what's available, are you ready to install new locks for your commercial building? If you're looking for the best commercial locksmith in St. Charles, Illinois, Suburban Door Check & Lock Services is the company to call.
Regardless of the type of property you own, our locksmith can provide a solution. Contact us today at (630) 968-4727 to schedule a free consultation.