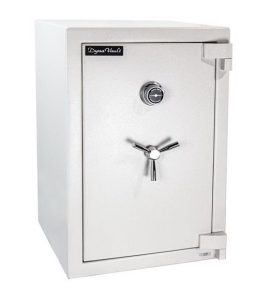 Are you looking for a way to keep your important documents safe and secure? Maybe you need a way to keep your guns and other dangerous items away from your kids? If so, you should consider installing a residential safe.
There are all sorts of residential safes available today, and each of them has something different to offer in terms of space, features, and storage capabilities. Are you interested in learning about the different types that are available? This residential safe company in Addison, Illinois is going to review them below.
Standalone Safes
Standalone safes are safes that don't need to be installed in walls or under the ground. In fact, they don't need to be installed at all. Wherever they are, they're ready to serve their purpose.
What this means, of course, is that you can move standalone safes. Though they're quite heavy, they can be picked up and transported to various areas in your home.
These safes are available in several sizes, and they can contain all sorts of storage compartments. For more information on standalone safes, do not hesitate to reach out to your local residential safe company in Addison, Illinois.
Wall Safes
Aptly named, wall safes are safes that are installed into walls. Their storage areas reside entirely behind their respective walls, with their doors jutting out past them. Wall safes are beneficial in that they take up very little space. Not to mention, they're difficult to steal.
Like standalone safes, wall safes are available in a range of sizes and with a variety of storage capabilities. Call us now to learn more about them.
Floor Safes
Floor safes are somewhat like wall safes. However, instead of being installed in walls, they're installed in floors. These safes take up very little space and, like wall safes, are incredibly difficult for intruders to steal.
Gun Safes
Do you own any guns? Whether they're rifles or firearms, they should be stored securely within gun safes. Gun safes are specifically designed for the storage of guns. Not only do they meet their unique size and shape requirements, but they also provide strategically designed storage capabilities, allowing for the organized storage of gun accessories and ammo.
Gun safes are particularly important for those who have children. The last thing you want is for your child to access a potentially fatal weapon. By keeping it locked away in a safe, you ensure that this never happens.
Have any questions about gun safes? Need help picking one out? Your local residential safe company in Addison, Illinois will be happy to show you your options.
Fire Safes
The last type of safe we're going to discuss is the fire safe. Fire safes are designed to protect their contents from fire. While they're not impenetrable to fire, they can help to stave off burning and melting for a few hours.
If the items you're storing are irreplaceable, you should really consider getting a safe with fireproof capabilities. That way, should your home experience a fire, your items will have the best chance possible of surviving.
Fire safes come with a range of different fire ratings. If you would like more information on fire ratings, or if you need help choosing the right fire safe, you can always contact a residential safe company in Addison, Illinois.
Looking for a Residential Safe Company in Addison, Illinois?
Are you ready to install a residential safe in your home? If so, and if you're looking for a residential safe company in Addison, look no further than the team at Suburban Door Check & Lock Service.
We've installed countless residential safes throughout the Addison area. Whether you need a floor safe, a gun safe, or otherwise, we can accommodate you. Contact us today at (630) 968-4727 to get started.