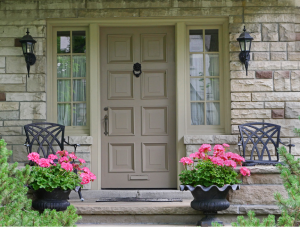 If you have a problem pertaining to your locks, there's no one better to turn to than a professional locksmith. Locksmiths are experts on the topic of locks, and they have great experience when it comes to servicing them.
Are you wondering what types of services you can receive from a residential locksmith in Winfield, Illinois? We are going to review them below.
Lock Installation
Whether you're building a house from scratch, adding onto your current home, or otherwise, if you need to install new locks, you should utilize the services of a seasoned locksmith. Residential locksmiths are well-versed in the installation of residential locks and have all the tools and resources needed to install them correctly.
You could attempt to install your own locks. However, were you to get even one aspect of the installation wrong, you would be compromising the functionality of your locks and the safety of your home.
Hiring a locksmith is a much safer bet. Locksmiths can install all types of locks, from cylindrical locks to mortise locks to electronic locks and more. Give your residential locksmith in Winfield, Illinois a call to set up an installation.
Lock Repair
At some point in time, your locks are bound to experience issues. Whether it's difficulty in turning your locks, having a broken key stuck in your lock, or otherwise, there's no better way to solve the problem than by bringing in a residential locksmith.
Locksmiths have seen every lock problem and they will have no trouble fixing a range of different issues. Your Winfield residential locksmith will assess your locks, determine the source of the issue, and then use their knowledge and tools to fix the issue in short order.
No problem is too big nor too small. If you're having any issues with your locks, you can always give your local residential locksmith a call.
Lock Maintenance
Locks are designed to thrive well on their own. Note, though, that they still require regular maintenance. If they don't receive it, they will wear down before their time, resulting in a premature replacement.
Some aspects of lock maintenance can be easily performed by you, the homeowner. For instance, you could easily clean or polish your locks.
However, other aspects of lock maintenance, such as realigning the door or lubricating the inside of the lock, are better left to professional locksmiths. Need help with lock maintenance? Your local residential locksmith in Winfield, Illinois will be happy to assist you.
Lock Advice
Maybe you're just looking for some information on locks? For instance, perhaps you're wondering about the specifics of electronic keypad locks? Maybe you're wondering what a mortise lock is?
If you need lock advice, you should call your local residential locksmith. Locksmiths have a wealth of knowledge on modern locks and lock technology. Your local locksmith will be able to answer any lock-based questions you may have. They'll also be able to help you pick out locks for your home.
The internet has information on these topics. But, it is a good idea to review with your local Winfield residential locksmith.
Looking for a Residential Locksmith in Winfield, Illinois?
Do you need any of the services discussed above? Looking to partner with the most trusted residential locksmith in Winfield, Illinois? If so, we here at Suburban Door Check & Lock Service are the people to call.
We provide all these services for both home and business owners throughout the Winfield area. Regardless of your residential lock needs, we have you covered. Contact us today at (630) 968-4727 to request a free estimate.