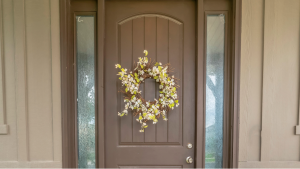 Do you need to have one of your locks repaired? Maybe you're hoping to install new locks? In any case, if you're reading this article, then you're most likely looking for a residential locksmith in Western Springs, Illinois.
The question is: how do you find the right residential locksmith for your needs? What are some things you should look for? We're going to answer these questions below.
Consider Experience
When choosing a residential locksmith, you must take experience into consideration. In general, the more experience a locksmith has, the greater level of service they will provide. This is because they've had time to hone their craft and have gotten past many of the mistakes that new locksmiths are still contending with.
How much experience should a residential locksmith in Western Springs, Illinois have? We recommend choosing a locksmith with at least two years of experience in the field. Typically speaking, if a locksmith has maintained a decent reputation over their first two years of work, they're worth hiring.
Ask About Insurance
Though it's not common, lock repair and lock installation can sometimes result in property damage. It's for this reason that most locksmiths carry insurance. This insurance protects both the locksmith and the customer if damage occurs.
If a locksmith doesn't have insurance, and if they do damage to your property, they might attempt to get out of paying for damages that they committed. This puts the ball in your court to either pay for the damages yourself, or file a lawsuit, neither of which is desirable.
When choosing a residential locksmith in Western Springs, Illinois, make sure to ask whether they're insured. More specifically, you should ask to see proof of general liability insurance. If they have employees, ask to see proof of workers' compensation insurance as well.
Determine Whether They Provide the Appropriate Service
Not all locksmiths provide the same services. For instance, whereas one might work with only residential locks, another might work with only commercial locks.
For this reason, when searching for residential locksmiths in Western Springs, you'll want to make sure they provide the service you require. In most cases, you can determine this by visiting their website. Look for a 'Services' tab at the top of the page and click it. This should provide you with a list of all available services.
If a locksmith doesn't have services listed on their website, you're just going to have to give them a call. Note, when assessing the services that a locksmith provides, make sure they've provided said services in the past.
Obtain Cost Estimates
There is nothing regulating the amount of money that a locksmith can charge for different services. When looking for a locksmith, it's vital that you find one whose services fit within your budget.
How do you determine this? By calling around and asking for cost estimates. Call up the Western Springs locksmiths you're considering and simply ask for a quote on the work that you need to have done. Any reputable locksmith will provide you with a quote without resistance.
If a locksmith won't give you a quote, you shouldn't utilize their services. It's vital that you know your financial obligation prior to receiving lock services.
Looking for a Professional Residential Locksmith in Western Springs, Illinois?
Now that you know how to find a professional locksmith, are you ready to hire one? If so, and if you want to hire the most trusted residential locksmith in Western Springs, Illinois, look no further than the team at Suburban Door Check & Lock Service.
From installations to maintenance to repairs and more, we provide all the services necessary to keep your locks functioning at full strength. Contact us today at (630) 968-4727 to learn how we can help.