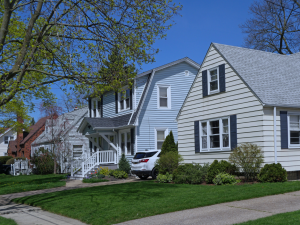 As long as there have been locks, there have been locksmiths. These individuals are experts in all things related to locks — from residential locks to commercial locks and everything in between.
What you might wonder, though, is how you can benefit from working with a residential locksmith in Burr Ridge, Illinois? If so, you've come to the right place. We're going to review some of the most popular services offered below.
By Having New Locks Installed
One way to benefit from a residential locksmith is to have new locks installed. Residential locksmiths have installed thousands of locks over the span of their careers and know the process like the backs of their respective hands.
Want cylindrical locks? Your local residential locksmith in Burr Ridge, Illinois can install them for you. Want electronic keypad locks? Again, your local residential locksmith can install them for you.
You could, of course, attempt to install your own locks. However, if you're not used to doing so, you could very easily make mistakes. This could result in security and functionality issues.
It's safer to just put the task in the hands of a professional locksmith. They've installed many locks and will surely be able to install yours as well.
By Having Your Locks Repaired
Not only can a residential locksmith in Burr Ridge help install your locks, but they can also repair your locks. Most locks last 7 years or more. As such, if your locks run into issues prior to 7 years, a lock repair is probably the best option.
Are your locks loose against your doors? Your locksmith can tighten them for you, ensuring that they're as secure as possible.
Do your locks have trouble turning? Again, your locksmith can make an effective repair.
Regardless of the issue, you should, at the very least, have it assessed by a Burr Ridge residential locksmith. They'll be able to determine whether a repair is the best course of action.
By Having Your Locks Maintained
Most high-quality locks perform well on their own. However, if you want your locks to perform as well as possible, you need to provide them with adequate maintenance. Maintenance not only optimizes the functionality of locks but prolongs their use as well.
While you can certainly attempt to perform lock maintenance on your own, you might find that utilizing the services of a locksmith is preferred. After all, locksmiths perform lock maintenance all the time, and know exactly what it takes to provide locks with the upkeep they need.
From lock lubrication to door realignment to lock cleaning and more, a residential locksmith Burr Ridge, Illinois can handle it. They'll do everything necessary to keep your locks looking good and operating at their max capacity.
By Asking Questions About Locks
Have questions about locks? For instance, maybe you want to learn more about electronic locks. If so, all you'll have to do is call up your local residential locksmith.
They'll answer any lock questions that you might have, helping you make important decisions about the types of locks you should buy.
They can also answer questions about repairs and maintenance, not to mention all the other subjects pertaining to locks. Don't be afraid to call if you're in need of consultation.
Looking for a Residential Locksmith in Burr Ridge, Illinois?
If you are looking for the most trusted residential locksmith in Burr Ridge, Illinois, you've come to the right place — Suburban Door Check & Lock Service is here to help.
Our locksmiths have worked with countless homeowners throughout the Burr Ridge area. Regardless of the type of lock services you need, we can provide a solution. Contact us today at (630) 968-4727 to learn how we can help.