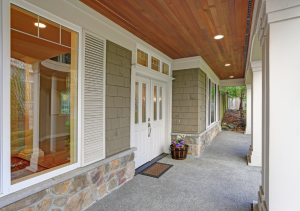 Residential locksmiths know a great deal about home locks. As such, they know how to carry out a variety of services related to your doors and locks.
Are you interested in learning about the different types of services that are offered by residential locksmiths in Bolingbrook, Illinois? We're going to provide a rundown below.
Installing Locks
Are you in the process of building a new house? Making some updates to your current house? Need to install new locks? If so, you would be wise to utilize the services of a residential locksmith.
Residential locksmiths are experienced in the installation of all types of locks, from cylindrical locks to electronic locks to mortise locks and more. Regardless of your preferences and needs, your locksmith will ensure that your lock is installed as intended.
You could attempt to install your locks on your own. However, it's more challenging than it seems, as any mistake could result in a security issue. Hiring a licensed residential locksmith in Bolingbrook, Illinois is a much safer choice.
Replacing Locks
Not only can residential locksmiths install new locks, but they can also replace existing locks. Whether you're looking to use the same type of lock or change to a different type of lock, your local residential locksmith can accommodate you.
Your locksmith will remove your existing lock without causing harm to your door or other possessions. They will then insert the new lock in as secure and aesthetically pleasing a manner as possible.
There are all sorts of locks that you have to choose from, including electronic keypad locks, cylindrical locks, mortise locks, and more. With several styles to choose from, there's sure to be something that suits your home.
Need help replacing your locks? All you'll have to do is call your local Bolingbrook residential locksmith. They can help you find the right locks for your home, remove your existing locks, and then install your new locks in a safe and proper manner.
Repairing Locks
Locks can run into all sorts of problems. They can jam up and become difficult to turn. They can loosen up and wiggle when used. In some cases, keys can even break off in locks.
If ever your locks run into a problem, you're advised to hire a locksmith. Locksmiths not only have the knowledge needed to make lock repairs but the tools and resources as well.
You might be able to facilitate some repairs on your own. However, by and large, it's best to use the services of a trusted residential locksmith in Bolingbrook, Illinois
Maintaining Locks
For locks to last as long as possible, and in order for them to operate as well as possible, you need to provide them with sufficient maintenance. While you could certainly attempt to provide this on your own, you also have the option to put it in the hands of a professional locksmith.
Locksmiths are well-versed in all types of lock maintenance, from lock cleaning to lock lubrication to door realignment and more. These measures will help your locks continue to function as designed.
Looking for the Top-Rated Residential Locksmith in Bolingbrook, Illinois?
Do your locks need to be repaired? Need to have them re-keyed? In any case, if you're looking to partner with the top-rated residential locksmith in Bolingbrook, Illinois, look no further than the experts at Suburban Door Check & Lock Service.
We provide all the services discussed above for both residential and commercial property owners throughout the Bolingbrook area. Regardless of the lock issue you're dealing with, we are the people to call. Contact us today at (630) 968-4727 to learn more about our services.