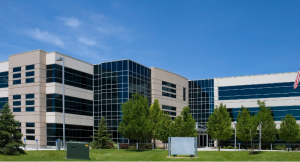 There are many kinds of locks that can be used at commercial properties today, and each of them offers their own set of upsides and downsides. Depending on the needs of your commercial property, your building might be better suited for one type of lock as opposed to another.
One type of lock that is particularly beneficial in commercial settings is an electronic keypad lock. Are you interested in learning how these locks can benefit your property? This commercial locksmith in Batavia, Illinois is going to discuss their advantages below.
They Don't Require a Key
One of the most obvious benefits of electronic keypad locks is that they don't require keys. Instead, they're opened with the use of passcodes.
This provides several benefits. For one, you and your employees don't have to carry a key around with you. This allows for ease in accessibility and more flexibility as well.
In addition, you don't have to worry about people losing their keys. This allows for less hassle and less expense over time.
Finally, there's no risk of keys falling into strangers' hands. This can be beneficial in preventing security breaches.
In short, if you're tired of using keys to access your building, electronic keypad locks would serve you well. A reputable commercial locksmith in Batavia, Illinois will be happy to show you which options are available.
They Enable Easy Accessibility Changes
When it comes to commercial properties, new individuals are coming and going on a regular basis. From new employees to departing employees and everything in between, these individuals have varying accessibility needs.
This is where electronic keypad locks can help. When they are set up properly by a commercial locksmith in Batavia, Illinois, electronic keypad locks allow you to make accessibility changes with ease.
For instance, if you wanted to restrict access to someone who currently has it, you could simply make a change in the lock's software to invalidate their passcode. If, on the other hand, you wanted to grant access to a new individual, you could simply designate a new passcode
This functionality allows you to make changes at the drop of a hat and with as little effort as possible. You don't have to search someone out as a means of taking their key away; you don't have to change the locks; you can just make a quick change to the software, and you'll be good to go.
They Offer Automation
The last advantage we're going to discuss is the advantage of automation. Because they can be programmed, electronic keypad locks allow for a great deal of security automation.
For example, let's say that you want one of your doors to unlock at 6:00 AM. With an electronic keypad lock, you can allow this, programming it so that it unlocks automatically at that hour. You could also program it to lock at the end of the day, saving you both time and energy. This is particularly beneficial for business properties that contain many doors.
You can also integrate electronic keypad locks with other security measures. For instance, you could connect your electronic keypad lock to an intercom system. This way, when you enter a specific passcode, you can speak with someone inside of the building. There are many other options here, all of which would increase the security of your property. If you need help integrating or programming your electronic keypad locks, call a commercial locksmith in Batavia, Illinois.
Looking for a Reputable Commercial Locksmith in Batavia, Illinois?
Are electronic keypad locks right for your business? If so, Suburban Door Check & Lock Service is the company to call. As the most reputable commercial locksmith in Batavia, Illinois, our experts have installed electronic locks for countless business owners throughout the area. Regardless of the type of locks you're looking to install, we can accommodate you.
Contact us today at (630) 968-4727 to schedule a free consultation.