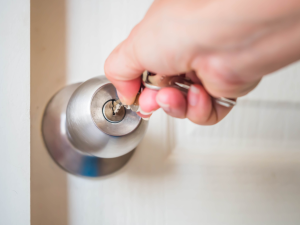 Do you need to have new locks installed? Maybe you need to have your locks re-keyed? Regardless, if you're looking to hire a residential locksmith, then you've come to the right place.
The question is: how do you choose the right one? Here are four tips to keep in mind as you search for a residential locksmith in Oak Brook, Illinois:
1. Check Search Engines
Our first piece of advice is for you to check search engines. Most reputable locksmiths have websites these days, and most of these websites can be found through a search engine like Google or Bing.
To find a list of locksmiths in Oak Brook, Illinois, search something to the effect of "Oak Brook locksmiths". This should give you an organized selection of the locksmiths in the area.
Next to each locksmith's name should be a star rating, plus a link to customer reviews. Use these ratings and customer reviews as a means of assessing each locksmith's reputation. It is important to read the good and the bad reviews. This will give you a good picture of the service you can expect. Then, try to create a shortlist of the locksmiths you're most interested in.
2. Make Sure the Locksmith Is Insured
Whenever you have someone working on your property, you need to make sure that they have insurance. Insurance can protect you monetarily if the locksmith happens to damage your property. It can also protect you in a situation where one of the person's employees gets injured on your property.
When looking for a residential locksmith in Oak Brook, Illinois, you'll want to be sure that they have both general liability and workers' compensation insurance. You can ask to see proof of both before signing any contracts.
Verifying that the locksmith has the appropriate insurance can provide peace of mind for you throughout the project.
3. Ask About Past Work Experience
Another thing you'll want to do is ask each locksmith about their past work experience. Not only should you find out how long they have been in business but the nature of their experience as well.
For instance, do they only have experience with lock replacements, or do they provide other lock-related services as well? Have they been providing these services for two years or two decades?
These factors can show a lot about how capable a locksmith is of facilitating different jobs. If your prospective locksmith in Oak Brook has performed a task multiple times in the past, they're bound to be able to do it right for you in the future.
4. Inquire About the Cost of Services
The last thing you'll want to do is inquire about the cost of services. Different locksmiths charge different rates for different services, and you'll want to be sure that it fits within your budget.
Looking to install new locks? Simply call up the locksmiths on your list. Verify the type of locks available and ask for estimates. Each locksmith should provide you with an itemized cost.
Once you have a few estimates on hand, compare them against one another. Then, choose one that provides the hardware you like at an affordable rate.
Looking for the Most Trusted Residential Locksmith in Oak Brook, Illinois?
If you're searching for a residential locksmith in Oak Brook, Illinois, there's no need to search any further — Suburban Door Check & Lock Service has you covered. All our locksmiths are licensed, insured, and highly skilled, and they perform a wide range of lock-related services.
Contact us today at (630) 968-4727 to discuss your needs.