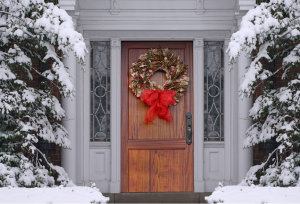 As any homeowner knows, your locks play a big role in the overall security of your home. This is a big reason why residential locksmith services exist — they ensure that our locks are always working as well as possible.
Are you interested in learning about the specific services that are offered by locksmiths? If so, you've come to the right place. This residential locksmith in Darien, Illinois is going to review some of the most popular services below.
Residential Lock Installation
Moving into a new home? Making some updates to your current home in Darien, Illinois? Perhaps someone recently broke into your home? In any of these cases, you should install new locks.
Now, you could try to do this on your own. However, you might find it to be more difficult than you realize. This is where a residential locksmith comes in. Residential locksmiths are well-versed in lock installation and will ensure that your locks are installed securely.
There are all kinds of locks out there on the market today, from mortise locks to cylindrical locks to electronic keypad locks. Regardless of your preferences and needs, your local residential locksmith can accommodate you.
Residential Lock Repair
The next service we're going to discuss is residential lock repair. While locks are durable, they do generally require repair from time to time. Most homeowners in Darien, Illinois don't have the knowledge or tools to make these repairs. As such, they're best served by calling their local residential locksmiths.
They can fix anything from loose locks to grinding locks to misaligned locks to keys being stuck in locks and more. Regardless of the types of locks you're dealing with, your local residential locksmith can help.
Residential Lock Maintenance
If you want to get the most out of your locks, you need to provide them with regular maintenance. Maintenance will not only prolong the use of your locks but it will also allow them to work as smoothly as possible. Not to mention, it will help them maintain their appearance.
You might be able to do some lock maintenance on your own. This is particularly true of lock cleaning. However, for the more intricate parts of lock maintenance (ie. lubricating your locks, realigning your locks, etc.), you would probably be better off handing the responsibility to a seasoned professional.
Your local residential locksmith will do everything necessary to improve the look and functionality of your locks. By the time he or she is done, your locks will be performing like new again.
Residential Lock Consultation
The last service we're going to discuss is lock consultation. In other words, if you have any questions about modern residential locks, you can call up your local residential locksmith and ask.
Lock technology is ever-changing, and, as someone who isn't around locks on a daily basis, you might not know what's available out there. Your locksmith, however, will. They'll teach you about cylindrical locks, mortise locks, electronic locks, and whatever else you need to know. Just make the call and ask the questions you need to have answered. It's as simple as that.
Looking to Hire a Residential Locksmith in Darien, Illinois?
Do you currently need any of the services reviewed above? Looking to hire a trustworthy residential locksmith in Darien, Illinois? If so, Suburban Door Check & Lock Service is the company to call.
We provide all the services discussed above and more. Regardless of your needs, our locksmiths have you covered. Contact us today at (630) 968-4727 to discuss your needs.