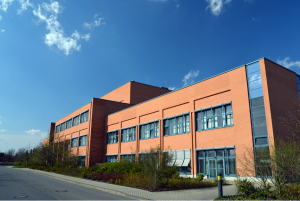 Whenever you're dealing with a lock issue at your business, there's only one person to call: a commercial locksmith. Commercial locksmiths are well-versed in all types of lock services, and they can make sure your lock system is operating as it should.
Are you wondering whether you need to hire a commercial locksmith in Oak Brook, Illinois? Here are five signs that you should:
Has Your Building Experienced a Security Breach?
One sign that you should contact a commercial locksmith in Oak Brook is that your building has recently experienced a security breach. In other words, someone has unlawfully made their way into your building.
When this happens, it usually has something to do with your lock system. As such, if you are a business owner or property manager, it's important that you identify the problem and rectify it so that it doesn't happen again.
Who should you turn to in these situations? Your local Oak Brook commercial locksmith. Your locksmith will be able to determine the source of the issue, then take the necessary actions to prevent it from reoccurring.
Does Your Building Require Further Security Automation?
When it comes to business properties, security automation can be highly beneficial. Having a lock system that locks or unlocks at certain times can lighten your load and allow you to focus on more important business matters. Plus, it also improves the overall accessibility of your building.
Are you unsatisfied with the current automation capabilities of your lock system? If so, you should get in touch with a commercial locksmith in Oak Brook. Your commercial locksmith can help you identify the ways in which you can automate your lock system, then implement the right system for your property.
When all is said and done, your security system will be much more functional, which can improve the overall efficiency of your business operations.
Are Your Locks Malfunctioning in Some Way?
Commercial locksmiths don't just install new locks — they can repair existing locks as well. As such, if your locks are malfunctioning in some way, you should call up your local commercial locksmith in Oak Brook.
What kinds of malfunctioning should you look out for? This includes everything from loose locks, to locks that are difficult to turn, to electronic locks that aren't accepting valid passcodes, and more. When you partner with a knowledgeable and experienced locksmith, they will be able to make the necessary repairs.
Are You Interested in Learning About Your Lock Options?
Lock technology is always changing. If you're not around locks on a regular basis, then you might not know what's available to you. However, a commercial locksmith will be able to tell you everything you'll need to know.
As such, if you're interested in learning about your various lock options, you can always call a commercial locksmith in Oak Brook, Illinois. From electronic locks to cylindrical locks to mortise locks and more, your locksmith can tell you anything you need to know.
Do You Need Help Maintaining Your Locks?
The last reason that you might need a commercial locksmith is that you need help maintaining your locks. Sure, you might be able to handle this this on your own. However, many business owners do not have the time or wherewithal.
Fortunately, commercial locksmiths are well-versed when it comes to maintaining commercial locks, and they will be able to accommodate you. From cleaning to lubricating to realigning and more, your commercial locksmith will ensure that your locks are operating at their maximum capacity.
Looking for the Most Trusted Commercial Locksmith in Oak Brook, Illinois?
Are you dealing with a lock issue at your commercial property? Looking to partner with the most trusted commercial locksmith in Oak Brook, Illinois? If so, Suburban Door Check & Lock Service has you covered.
We provide lock installations, repairs, maintenance, and more. Regardless of your lock-related needs, we're the company to call. Contact us today to learn how we can help.