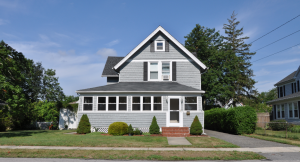 Do your locks need to be repaired? Maybe you're thinking about installing new locks? Whatever the case may be, if you're reading this article, then you're most likely looking for a residential locksmith in Itasca, Illinois.
The question is: how do you find the right one? It's best to start by looking at a few specific characteristics. This residential locksmith in Itasca, Illinois is going to explain the things you should look for below.
Experience
One of the first things you should look for in a residential locksmith in Itasca is experience. The more experience a locksmith has, the better service he or she is likely to provide. While newer locksmiths might be able to provide a solid service, they don't always have the experience to back it up.
We recommend choosing an Itasca locksmith with a minimum of two years of experience. This is typically enough time for a locksmith to fine-tune their skills and business practices.
Insurance
Another thing you're going to want to look for in your residential locksmith is insurance. This is vital, as it will protect you financially if the locksmith ends up damaging your home. Insurance can also protect you from liability if the locksmith's employees are injured on your property.
If the locksmith isn't insured, you could end up in a situation where you're either forced to file a lawsuit, or you're forced to pay substantial amounts of money to resolve the situation. This is obviously something any homeowner would want to avoid.
For this reason, it's important to ask about both general liability and workers' compensation insurance. Make sure that your residential locksmith in Itasca has both before agreeing to any work.
A Good Reputation
One of the more important factors to consider is the locksmith's reputation. In general, if a locksmith has a solid reputation, he or she will provide a good service. On the other hand, if he or she has a bad reputation, their services are likely to be inconsistent in terms of quality.
How can you assess a locksmith's reputation? Review websites like Google, Facebook, and Yelp are a great place to start. These websites will provide you with a wealth of information on all the residential locksmiths in Itasca, allowing you form an assessment.
The Type of Service You Need
Not all locksmiths provide the same services. Whereas some provide only commercial lock services, for example, others provide both commercial and residential services. As such, when choosing a locksmith, you'll want to make sure they offer the service you need.
To determine this, you can check out the locksmith's website, paying close attention to the 'Services' tab. This will give you all the information you need about their services, and about the types of locks the company works with.
Affordable Rates
The last thing to look for in a residential locksmith in Itasca is affordable rates. After all, not all locksmiths charge the same rates. In fact, there can be quite a bit of variation from locksmith to locksmith.
It's best to call around and ask for quotes on the services you need. Any reputable locksmith will provide you with an itemized quote upon request.
One thing to note here is that, when comparing quotes, you may want to be wary of those that are exceedingly low. If a quote is particularly low, it could be a sign of poor service.
Looking for the Best Residential Locksmith in Itasca, Illinois?
If you are looking for the best residential locksmith in Itasca, Illinois, there's no need to look any further. The locksmiths at Suburban Door Check & Lock Service are the people to call.
Our locksmiths are well-versed in the installation, maintenance, and repair of all types of residential locks. Regardless of your lock needs, we would be happy to assist you. Contact us today to get started.