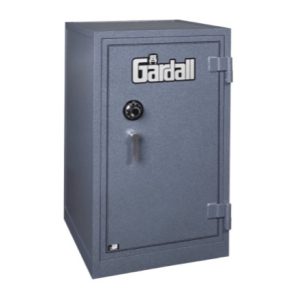 Are you thinking about installing a residential safe in your home? If so, before you do, you'll want to make sure it's worth the investment. With that said, you might be wondering: what can you store inside a residential safe in Streamwood, Illinois?
There are all sorts of things that you can you put inside a residential safe. Some of the items that are commonly kept inside residential safes include the following:
Birth Certificates
As a United States citizen, a birth certificate is needed for a variety of reasons — from obtaining employment to applying for school and more. As such, it's important that you always keep track of them.
How can you ensure that your birth certificate is kept safe? By keeping it inside a safe whenever you're not using it. A safe will protect it not only from theft, but from misplacement and damage as well.
Cash
Are you someone who likes to keep cash on hand? If so, you are probably aware that this can be risky. If you were to experience a house fire or a flood, any cash contained within the home could become damaged to the point where it can no longer be used.
For this reason, it's best to keep your cash in a protective storage entity — such as a residential safe in Streamwood, Illinois. A safe will go a long way in protecting your cash from theft and fire (to a certain extent).
Family Heirlooms
Another valuable you could store inside a residential safe in Streamwood is a family heirloom. These are usually items that were handed down to you by an older family member. These could be things like photographs, jewelry, war medals, autographed baseballs, and more. Anything that carries personal value could be considered an heirloom.
The thing about heirlooms is that they are one-of-a-kind. If you lose an heirloom, you can't replace it. As such, most people do everything they can to guard these items, and the best way to do that is by storing them inside a safe.
Weapons
Having weapons around the house can pose two risks: 1. It could leave your home vulnerable to theft, and 2. It could cause serious injury if they end up in the wrong hands.
For this reason, when they're not being used, your weapons should be securely locked away. The best way to do this is to keep them inside a residential safe in Streamwood, Illinois. There are all sorts of safes that can be used to safely store weapons. In fact, there are even specially made gun safes available. If you need help picking out the right safe, a residential locksmith can help.
Medication
The last item we're going to discuss is medication. Medication should be stored in a safe for two reasons: 1. It's highly sought after by thieves, and 2. It's potentially dangerous to those who don't use it correctly.
By storing medication inside a safe, however, you can prevent it from ending up in the wrong hands. Kids won't be able to get to it, pets can't accidentally ingest it, and intruders stand no chance of retrieving it. At the end of the day, a residential safe can make your home a much safer place.
Ready to Install a Residential Safe in Streamwood, Illinois?
Are you ready to install a safe in your home? If so, and if you're looking to install a residential safe in Streamwood, Illinois, you've come to the right place — the experts at Suburban Door Check & Lock Service can help.
We have a wide variety of safes to choose from, including floor safes, wall safes, gun safes and more. Regardless of your needs, we're sure to have something that will accommodate you. Contact us today to discuss your options.