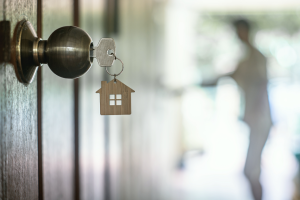 When it's time to alter the locks on your home, there's no one better to call than a residential locksmith. Licensed locksmiths provide a variety of residential lock services, and they are perfectly qualified to work with the locks on your home.
Are you interested in learning about some of the popular residential locksmith services that are available? If so, you've come to the right place. This residential locksmith in Buffalo Grove, Illinois is going to review them below.
Lock Installation
Whether you're building a new property or making changes to your current property, you might need to install new locks. While you could attempt this on your own, it's often more complex than it seems. Unfortunately, many homeowners end up installing their locks incorrectly, causing security issues.
For this reason, it's better to save this task for a residential locksmith in Buffalo Grove, Illinois. Professional locksmiths are well-versed in the installation of residential locks, and they will know how to install your new locks in a secure manner.
It doesn't matter whether you're installing cylindrical locks, mortise locks, electronic keypad locks or otherwise — your locksmith is the best candidate for the job.
Lock Repair
Residential locks are meant to thrive through years of wear and tear. With that said, they will eventually start to deteriorate. When this occurs, they will either need to be repaired or replaced. In either case, your residential locksmith in Buffalo Grove is the person to call.
An experienced residential locksmith will be able to perform all types of lock repairs — from removing broken keys from locks to realigning doors to tightening locks and more. Regardless of the problem you're facing with your home's locks, a residential locksmith can help.
Lock Maintenance
As was noted above, locks take on all sorts of wear and tear over time. While they often do a good of performing despite this wear and tear, they occasionally need some help from time to time. In other words, they need to be maintained.
If you need to perform maintenance on your locks, your local Buffalo Grove locksmith is the person to call. Residential locksmiths know how to properly clean, lubricate, and realign residential locks, helping them function smoothly and effortlessly.
Lock Consultation
If you aren't involved in the world of residential locks on a regular basis, it's easy to fall behind in terms of what's popular. This can result in your missing out on new lock styles and technologies.
As such, if you're looking for information about the types of locks that you can install, you should reach out to your Buffalo Grove residential locksmith. Your locksmith can discuss the specifics on electronic locks, manual locks, and everything in between. He or she can even help you pick out new locks for your home.
Safe Installation
Are you looking for ways to protect your cash, jewelry, weapons, heirlooms, or other valuable possessions? If so, you should consider installing a residential safe. By storing these items in a safe, you can protect them from theft, misplacement, and more.
If you are looking to install a residential safe in Buffalo Grove, Illinois, your local locksmith will be happy to help. Not only can they install a new safe for you, but they can help you choose the right one as well.
Looking for the Top-Rated Residential Locksmith in Buffalo Grove, Illinois?
Do you need any of the services reviewed above? Are you looking for the most trusted residential locksmith in Buffalo Grove, Illinois? If so, Suburban Door Check & Lock Service has you covered.
Our locksmiths have worked with countless homeowners throughout the Buffalo Grove area, and we would be happy to work with you as well. Contact us today to discuss your needs.