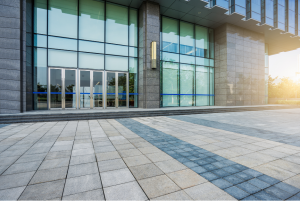 Are you in the process of building a new commercial property? Perhaps your existing property needs a few updates? In any case, if you're looking for some information about commercial locks, you've come to the right place.
The question is: what types of locks should you install? While there are all kinds of commercial locks available, it can be tough to figure out which type is best for your building. This commercial locksmith in Naperville, Illinois is going to help you decide below.
Cylindrical Locks
Cylindrical locks are traditional, manual-style locks. They are available in several different styles, and they are known for their high security capabilities.
Making use of physical keys, cylindrical locks offer nothing as far as automation goes. However, if you have a relatively small commercial building or warehouse, automation might not be a necessity for you anyways. In this case, cylindrical locks could be a great option.
You can find cylindrical locks on all kinds of doors — from exterior front doors to exterior back doors to office doors to bathroom doors and more. They're highly popular, and they're highly effective.
Cylindrical locks are available in several different styles, so there's sure to be one that suits your property. You can contact your local commercial locksmith in Naperville to see what's available to you.
Electronic Keypad Locks
Maybe you're hoping for a little more convenience out of your locks? Maybe you would like to have some automation in your security system? If so, electronic keypad locks could serve you well.
These locks are beneficial in that they don't require a key. Instead, they can be engaged and disengaged with the use of passcodes. These passcodes are entered by button, and they are generally four to six numbers. You can create multiple passcodes for each lock, allowing each employee to have his or her own code.
This is highly beneficial for businesses that have a lot of employee turnover. When they are hired, you'll just have to enter a new passcode into the system to make it valid. When they move on, you can simply invalidate their passcodes within the system. This helps you avoid the struggle of tracking down your employees' keys.
You can also set these locks to engage and disengage at different times. As such, if you wanted your front door to unlock at 7:00 AM, you could alter the software to ensure that it does.
Electronic keypad locks are a great option for any business property. That said, they're most beneficial for large businesses with many employees. If you would like to learn more about your electronic lock options, your Naperville commercial locksmith will be happy to discuss.
Exit Devices
The last type of commercial lock that we're going to discuss is the exit device. An exit device is a long, narrow lock that runs horizontally across a door. These locks are often used on fire doors, and they're commonly seen in gyms, warehouses, factories, and similar types of buildings.
These doors can be disengaged with a slight push or bump of the hip. As such, they can be opened extremely quickly. If you have a need for hands-free door access, an exit device might be the perfect lock for your property.
Looking for a Reputable Commercial Locksmith in Naperville, Illinois?
Are you ready to install new locks on your commercial property? Looking for a reputable commercial locksmith in Naperville, Illinois? If so, the team at Suburban Door Check & Lock Service have you covered.
Regardless of the type of locks you're looking to install, we can accommodate you. Contact us today to get the process started.