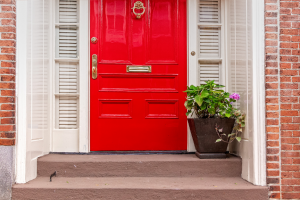 When it's time to service the locks on your house, there's no one better to call than a residential locksmith. Residential locksmiths offer a variety of useful services, helping make sure your locks remain functional.
Are you interested in learning about the different types of services that are offered by residential locksmiths in Willowbrook, Illinois? If so, you've come to the right place — we're going to review them below.
Lock Installation
Are you in the process of building a new home? Adding onto your existing home? If so, you're going to have to install new locks at some point.
Who should you call when it's time for a residential lock installation? Your local Willowbrook locksmith can help. Residential locksmiths are well-versed in the installation of all types of locks — from cylindrical locks to mortise locks to electronic keypad locks and more. They'll do everything necessary to ensure that your locks are secure.
Lock Replacement
Maybe you already have a home and are looking to replace its existing locks? Again, a residential locksmith in Willowbrook is the person to call.
Lock replacement isn't always as easy as it might seem, especially if the replacement lock is a totally different style of lock. In these situations, it's best to call a professional locksmith to handle the task.
You can replace your locks with any locks you choose — whether they be electronic locks, cylindrical locks, or otherwise. You can get in touch with your local locksmith to get started.
Lock Repair
Ideally, your locks will reach the end of their lifespan without ever having to be repaired. However, that is somewhat rare, as most locks take on problems at some point in their existence.
Fortunately, locksmiths are around to fix any problems you may encounter with your locks. Whether it's a loose lock, a jammed lock, a key broken off inside a lock, or otherwise, your residential locksmith in Willowbrook can accommodate you.
Locksmiths not only have the knowledge and skill necessary to correct these issues, but the tools as well. They can assess these issues and fix them in a timely and professional manner.
Lock Maintenance
If you want your locks to last for as long as possible, and if you want them to perform to the best of their capabilities, you'll need to provide them with regular maintenance. This includes everything from cleaning them to lubricating them to realigning your doors and more.
Some homeowners handle these responsibilities on their own. However, if you don't have the time, a residential locksmith can help. Residential locksmiths know exactly how to maintain your locks to get the most out of them. The professionals will do everything necessary to keep your locks functional.
Lock Consultations
If you wish, you can always schedule a lock consultation with your Willowbrook residential locksmith. They will be able to answer any specific questions you may have about the types of locks you should install.
There are a number of different types of locks out there today, including electronic locks, cylindrical locks, and much more. Your locksmith can explain to you their upsides, downsides, and everything in between, helping you choose the perfect locks for your home.
Looking for the Top-Rated Residential Locksmith in Willowbrook, Illinois?
Do you need any of the lock-related services mentioned above? Are you looking for the top-rated residential locksmith in Willowbrook, Illinois? If so, Suburban Door Check & Lock Service is the company to call.
Our residential locksmiths have worked with countless homeowners throughout the Willowbrook area. Regardless of your needs, we have you covered. Contact us today to discuss your options.