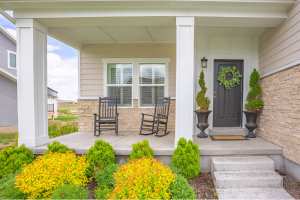 Are you looking to install new locks? Maybe your existing locks need a professional repair? In any case, if you're looking for the top-rated residential locksmith in Elmhurst, Illinois, you've come to the right place.
Now, the question is: how do you find the right locksmith? The answer: by keeping the following tips in mind. Without further ado, here are four tips that will help you find the right residential locksmith in Elmhurst, Illinois.
Make Sure They're Experienced
One of the most important things to consider when looking for a residential locksmith in Elmhurst, Illinois is experience. In general, the more experienced a locksmith is, the more likely they are to provide a quality service. This is because they will have had plenty of time to fine-tune their skills and operational processes.
This isn't to say that new locksmiths can't get the job done — they're just riskier for you, the client. We recommend choosing a locksmith with a minimum of three years of experience. If a locksmith has maintained a positive reputation over this length of time, he or she likely provides a professional service.
Ask About Insurance
When you hire an Elmhurst locksmith, you're inviting that person to come and work on your property. This not only leaves your home vulnerable to damage, but it also leaves you vulnerable to potential legal liability if one of the locksmith's employees gets injured on your property.
For this reason, it's important to make sure that your Elmhurst locksmith is insured. Having the proper insurance coverage will protect you in both cases, helping you avoid a messy situation.
Specifically, you should ask about general liability and workers' compensation insurance. The former will cover damage to your property, while the latter will cover any injury to the locksmith's employees.
Ask About Their Lock Selection
Not all locksmiths offer the same types of locks. In fact, different locksmiths work with different lock manufacturers, and they can have wildly different selections.
As such, before hiring a locksmith, you'll want to make sure they offer high-quality locks. Some of the best lock manufacturers around today include Emtek, Schlage, and Dormakaba, to name just a few. These are just a few good names to look out for.
That said, there are several other options out there. It's important to do your research to make sure you're getting a quality product.
Ask for an Estimate
When inquiring about a lock replacement in Elmhurst, Illinois, you should ask for an estimate. This way, you'll know which locksmiths fit within your budget, and which locksmiths are out of your price range. Yes, locksmiths can charge different rates from one another, and those differences could absolutely affect your final choice.
If a locksmith refuses to give you an estimate, you probably shouldn't hire that company. Any reputable locksmith in Elmhurst will offer you an itemized estimate without resistance.
When choosing between estimates, you should be a little leery of those that are exceedingly lower than the others. Extremely low estimates are sometimes indicative of a poor service. You may think you're saving money, but by hiring an unskilled locksmith, you could end up spending more money in the long run.
Looking for the Top-Rated Residential Locksmith in Elmhurst, Illinois?
Are you ready to hire the most trusted residential locksmith in Elmhurst, Illinois? If so, look no further than the professionals at Suburban Door Check & Lock Service.
Licensed, insured, and experienced, our residential locksmiths have worked with countless homeowners throughout the Elmhurst area. Ready to get started? Contact us today to request a free quote.