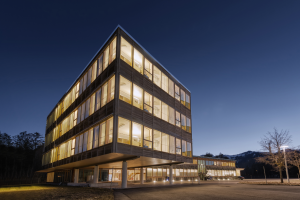 The security of your business is extremely important. You'll want to be sure that your commercial building is secure, and that your products and equipment remain safe.
Who should you call when there's a concern about the security of your commercial property? A commercial locksmith. Are you wondering what a commercial locksmith in Elk Grove Village, Illinois can do for you? Here are five services they provide:
Lock Installation or Replacement
Are you in the process of constructing a commercial building? Looking to make updates to your existing building? If so, you might be looking to install new locks, or replace your old ones.
While you could attempt to install new locks on your own, you might find that it's tougher than it looks. After all, you'll want to be sure that your locks are secure and functional.
If you need any help with your lock installation or replacement, your local Elk Grove Village commercial locksmith can help. Commercial locksmiths are well-versed in the installation of commercial locks, and they can ensure that your locks are installed in a secure and proper manner.
There are all sorts of commercial locks to choose from — from electric strike locks to electronic keypad locks to cylindrical locks to mortise locks and more. Your commercial locksmith will be able to provide you with info on each choice.
Lock Repair
Locks are designed to withstand years of wear and tear. However, that doesn't mean they're indestructible. Unfortunately, locks sometimes take on damage. Who should you call when a commercial lock repair is needed? Your local Elk Grove Village commercial locksmith.
Whether your lock is sticking, not detecting FOBs, or otherwise, a professional locksmith will be able to help. He or she can diagnose and repair the issue in no time.
Lock Maintenance
Over time, locks are bound to take on a bit of wear and tear. In many cases, this wear and tear can affect a lock's performance. As such, it's sometimes necessary to perform maintenance on your locks.
Some of this maintenance can be done by the property owner. However, when it comes to more intensive maintenance tasks (like door realignment, for example), it's often better to hire a commercial locksmith.
Commercial locksmiths in Elk Grove Village, Illinois know everything there is to know about commercial lock maintenance, and they will do everything necessary to ensure that your locks are functioning well.
Security Consultation
Another service that you can receive from a commercial locksmith is a security consultation. A commercial locksmith can teach you about the different locks that are available, helping you decide which ones best suit your business property.
Considering all the different types of commercial locks that are out there, this consultation can be highly beneficial. You can learn about the benefits of electronic locks, the differences between push paddle locks and exit devices, or whether a specific type of lock would be appropriate for your property. Regardless of what you need to know, your commercial locksmith will have the information you're looking for.
Commercial locksmiths can offer a wealth of knowledge on commercial security, and they can help ensure that you're installing the right types of locks for your business.
Are You Looking for a Commercial Locksmith in Elk Grove Village, Illinois?
Are you looking for a reputable commercial locksmith in Elk Grove Village, Illinois? If so, we here at Suburban Door Check & Lock Service are the people to see.
We provide all the services discussed above, having worked with countless Elk Grove Village area businesses throughout the years. Whether you need a lock installation, maintenance, or repair, we can help. Contact us today to discuss your needs.