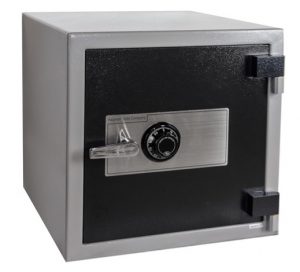 Are you thinking about installing a residential safe? Most homeowners love the peace of mind that a safe provides. However, before installing one, you might want to make sure it's something you'll get plenty of use out of.
As such, you might be wondering: what do people store inside their safes? Great question, and it's one that we can answer in detail. Here are seven things you can store in your residential safe in Lisle, Illinois:
1. Insurance Policies
These days, most insurance policies can be accessed digitally. That said, it's still nice to have hard copies on hand. After all, you never know when you might lose access to power or to the internet.
Where should you keep these hard copies to ensure that they're not lost or destroyed? A home safe is the perfect place.
2. Passports
If you have a passport, then you know just how long it takes to obtain one in the first place. As such, you'll want to protect your passport as much as possible to avoid the lengthy process of replacing it.
What better way to protect your passport than by installing a residential safe in Lisle? Residential safes will not only protect your passports from misplacement, but from thievery as well.
3. Heirlooms
The items that we pass down from generation to generation are some of the most valuable items we have. These heirlooms are one-of-a-kind, most people want to keep them as protected as possible.
Where should you store sentimental items like your great grandmother's wedding ring, or your grandfather's war medals? Storing them inside a high-quality residential safe is a solid option.
4. Cash
Do you like to keep large sums of cash on hand in case of emergencies? If so, you should make sure that it's well protected. After all, if it's lost, damaged, or stolen, its value can't be brought back.
For this reason, you should keep your cash inside a residential safe in your Lisle home. A safe provides protection from theft, misplacement, and miscellaneous damage, and it ensures that your money will remain safe.
5. Weapons
Maybe you have guns in your home? Perhaps you collect swords or other potentially dangerous items? In any case, if you have weapons in your home, you would be wise to store them in a safe whenever they're not being used. This is particularly true if you have children or pets in the home.
A safe will not only prevent these items from being stolen, but it will also ensure that no tragic accidents are able to occur. In truth, a residential safe could go on to save someone's life.
6. Birth Certificates
Birth certificates are needed for several different purposes. As such, you'll want to keep tabs on them at all times. The best way to do this is with a residential safe. You can store your family's social security cards inside a safe, along with all your other important documents.
7. Medication
As we all know, medications can do wonders for a person's health. However, when in the wrong hands, it can lead to tragic accidents. As such, if you have strong medications in your home, it's recommended that you lock them away in a residential safe to make sure they don't accidently end up in the wrong hands.
Ready to Install a Residential Safe in Lisle, Illinois?
Are you interested in installing a residential safe in Lisle, Illinois? If so, Suburban Door Check & Lock Service is the company to call. Our locksmiths have installed residential safes in countless Lisle area homes, and we'll be happy to do the same for you.
Contact us today to discuss your options.