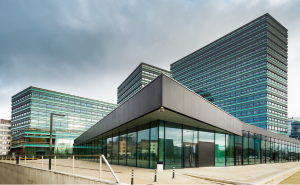 The locks on your commercial property are vital to its overall security. Unfortunately, locks are not indestructible. They will eventually wear down after years of continuous use, and they'll need to be repaired or replaced.
Who do you call when it's time to service the locks on your commercial property? The answer: a commercial locksmith.
Are you wondering what kind of lock services are provided by a commercial locksmith in Oak Brook, Illinois? We're going to review them below.
Lock Installation
Are you in the process of building a new commercial property? Looking to add new locks to your existing commercial property? In either case, a commercial locksmith is the person to call.
Commercial locksmiths are well-versed in the lock installation processes. They have the tools and abilities to install all kinds of locks in a safe, professional, and timely manner.
Not only can they install locks that you've purchased yourself, but they can also supply you with new locks if necessary. Some of the most popular lock options today vary from cylindrical locks to mortise locks to electronic keypad locks to electric strike locks and more. Your local commercial locksmith in Oak Brook, Illinois can provide information on each type.
Lock Replacement
Maybe a former employee still has a key to your office? Maybe your existing locks have seen better days? In any case, if you need to replace the locks on your commercial property, there's no one better to call than a commercial locksmith.
Commercial locksmiths in Oak Brook know everything there is to know about lock replacements. They not only know how to properly remove the existing lock, but how to properly install the new lock in a timely manner.
Here at Suburban Door Check & Lock Service, we've performed lock replacements at all kinds of commercial and industrial properties. Regardless of your preferences and needs, our locksmiths can get the job done right.
Lock Repair
While it's not very common, locks can take on damage from time to time. When this damage occurs, there are two options: 1. Replace the lock entirely, or 2. Repair the lock. In situations where the lock is still relatively new, a repair is ideal.
Who's the best person to call when you need to have your building's lock fixed? A commercial locksmith. Whether it's removing a broken key from a keyhole, realigning a door so that there's no friction against the lock, or otherwise, your Oak Brook commercial locksmith can accommodate you.
Lock Maintenance
If you want to get the most out of your lock, you should provide it with maintenance from time to time. This includes everything from lubricating it, to cleaning it, to realigning it, and more.
Not quite sure how to do these things on your own? You can always call your local commercial locksmith. Commercial locksmiths are highly experienced when it comes to commercial lock maintenance, and they will do everything necessary to ensure that your lock remains functional.
Lock Consultation
There are all kinds of locks on the market today, including cylindrical locks, electronic locks, exit devices, and much more. If you're not heavily involved in the world of lock technology, you're probably unaware of all the great features of these locks.
If you want to become more informed, you can always reach out to your Oak Brook commercial locksmith. They can tell you everything you need to know about different locks, helping you make the best choice.
Looking for a Commercial Locksmith in Oak Brook, Illinois?
Are you looking for the most trusted commercial locksmith in Oak Brook, Illinois? If so, the team at Suburban Door Check & Lock Service has you covered. Whether you need a commercial lock installation, repair, maintenance, or anything else related to your locks, we're the company to call. Contact us today to learn how we can help.