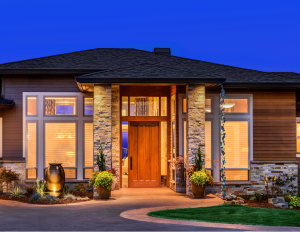 For the most part, residential locks are durable. However, there will come a point where they are no longer functioning properly, and it will be time for a replacement.
Are you wondering whether your residential locks have reached this point? This residential locksmith in Darien, Illinois is going to discuss everything you'll need to know below.
Have You Just Moved into a New Home?
A sure sign that you should install new locks is that you've just moved into a new home. Why should you replace perfectly good locks on a home that you just moved into? Because those locks could be compromised.
For instance, maybe the previous owner still has a key without your knowledge? Maybe he or she gave a key to someone else, and that "someone else" still has the key in their possession? Anyone could have access to a key, which means your locks aren't 100% secure.
This is true with new builds as well. After all, construction workers could have keys in their possession. This isn't something you'll want to risk. We recommend having your locks replaced by a residential locksmith in Darien, Illinois as soon as possible.
Are Your Locks Difficult to Turn?
When you go to turn the latch on your lock, do you have to exert a lot of effort just to get it to lock? If your lock is difficult to turn, it's likely worn down past the point of repair. What this means, of course, is that it's time to replace it. Your local residential locksmith in Darien can make sure everything is installed correctly.
Was Your Home Recently Broken into?
Another sign that you should replace your locks is that your home was recently broken into. This, of course, depends on if the intruder broke in through one of your locked doors. If the intruder broke in through a window, and if your locks weren't the issue, then you probably don't require a replacement.
However, if the intruder did break in through a lock, then you'll absolutely want to have your locks replaced. After all, if it was broken into once, it could easily be broken into again.
Fortunately, there are all sorts of great lock replacement options available. These vary from electronic keypad locks to cylindrical locks to mortise locks and more. You can ask your local Darien locksmith for more information on each type.
Are Your Locks Dragging Down the Aesthetic of Your Home?
The last sign that you should replace your locks is that they're dragging down the aesthetic of your home. Whether this is because they're scratched, bulky, falling apart, or just not your style, there's nothing wrong with having your locks replaced.
Today's locks are available in a wide variety of styles and colors. Regardless of your aesthetic preferences, there's sure to be a lock out there that will suit them. As always, you can reach out to a professional locksmith in Darien to discuss your options.
Are You Looking for a Residential Locksmith in Darien, Illinois?
Are your locks showing signs of deterioration? Have they been compromised in some way? Are you looking for a residential locksmith in Darien, Illinois? If so, you've come to the right place — the professionals at Suburban Door Check & Lock Service are here to help.
Our residential locksmiths have replaced the locks on countless homes throughout the Darien area. Whether you're looking to install new electronic locks, cylindrical locks, or otherwise, we can accommodate you. Contact us today to get started.