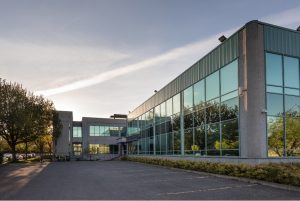 Are you looking for new locks for your commercial property? Wondering which locks will serve you best? If so, you're come to the right place. In this article, this Wheaton commercial locksmith is going to discuss the different commercial locks that are available to you, helping you to choose the ones that best fits your business's needs.
Cylindrical Locks
Whether you're looking to install locks on your interior doors or your exterior doors, cylindrical locks are a viable option. These are manual locks that engage and disengage with the use of a physical key. They're highly secure, plus they're strong and durable.
Cylindrical locks are available in several different styles, though knob and lever locks are some of the most popular. Able to be slid open with a turn of the hand, these locks are simple to maneuver and easy to operate.
If you're looking for a traditional lock that will get the job done for years to come, the cylindrical lock should serve you well. What it lacks in automation capabilities, it makes up for in security and reliability. You can contact your local Wheaton commercial locksmith to learn more about the specifics.
Electronic Locks
If you're interested in automating your locks, you should consider installing electronic locks. These locks can be programmed to allow for custom accessibility. For instance, if you want to grant access to one employee, but restrict access to another, you can program your electronic lock to accommodate that.
You can also take access away from an employee as desired. For instance, if you let go of an employee, you can nullify his or her access code so that he or she can no longer enter the premises.
Electronic locks can also be highly beneficial in that they don't require physical keys. If you can remember the passcode, you can use an electronic lock.
Exit Devices
Another lock option to consider installing for your commercial property in Wheaton is the exit device. This is a long, narrow, horizontal bar that runs across the width of a door, and it's commonly found in gyms, warehouses, and other large commercial buildings. Note, though, that it can also be used in offices, restaurants, and other smaller establishments as well.
One of the great things about the exit device is that it can be disengaged with ease. All you need to do to open it is bump into it with your hip or push it with your hand. This will instantly cause the door to open, allowing you to make your way through.
Exit devices are often used on emergency exits because they can be opened quickly and easily. However, they don't have to be used only for emergency exits — you can use them on all kinds of doors.
Push Paddle Locks
The last type of lock we'll discuss is the push paddle lock. This is a lock that takes up just a small portion of its corresponding door. It disengages by simply being pushed in, allowing it to be opened even by somebody with their hands full.
This type of lock offers excellent security, and it can be used on both interior and exterior doors at your Wheaton property. Note, however, that it's mostly used on exterior doors.
Looking to Install New Commercial Locks in Wheaton, Illinois?
Are you looking to install new locks on your commercial property? Need the help of a Wheaton commercial locksmith? If so, we here at Suburban Door Check & Lock Service have you covered.
We have installed all the locks discussed above, and we have a large selection of them to choose from. Regardless of your commercial lock needs, our experts can accommodate you. Contact us today to learn how we can help.