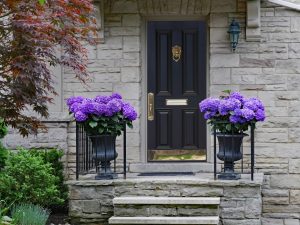 You might not think about it much, but locks are integral to the functionality of our society. They keep things safe, protected from unscrupulous individuals with bad intentions. Without locks, the world would be a much different place.
While anyone can work a lock, few individuals understand the specifics of locks. Even fewer people understand how to properly install them, repair them, and maintain them.
Who do you turn to when these lock services are needed? A residential locksmith. Interested in learning more about the various residential locksmith services in Glen Ellyn, Illinois? We're going to discuss them in detail below.
Residential Lock Installation
Are you building a new home? Looking to install new locks on your existing home? In either case, you would benefit from using the services of a residential locksmith.
Residential locksmiths are well-versed in all aspects of installing residential locks. Using a wealth of skill and experience, they can install new locks quickly and properly.
It doesn't matter whether you want to install manual locks, electronic locks, deadbolts, or otherwise — your residential locksmith can help. Most residential locksmiths in Glen Ellyn supply locks as well, so you won't even have to spend time going to the home improvement store.
Residential Lock Repair
Though locks are designed to be durable and resilient, they do still take on problems from time to time. In most cases, these problems don't require a full-on lock replacement. Instead, they can be fixed by repairs.
Who do you call when you need a lock repair at your Glen Ellyn home? A residential locksmith. Residential locksmiths can fix all sorts of problems — including jammed locks, rough keyholes, misaligned doors, and more.
Regardless of the problem you're facing, it's best to call your Glen Ellyn locksmith and see what he or she can do. If the problem is fixable, he or she can make a repair. If not, he or she can carry out a replacement.
Residential Lock Maintenance
While locks tend to fare well on their own, they sometimes need an extra push to keep them going. In other words, they need a bit of maintenance from time to time.
This lock maintenance varies from cleaning, to lubricating, to realigning, and more. While you can try to handle it on your own, you might find it to be challenging. There is no shame in calling your local Glen Ellyn locksmith for assistance.
Residential locksmiths know everything there is to know about maintaining residential locks. They can make sure your locks are fully secure and functional.
Residential Lock Consultations
The last service we'll discuss is residential lock consultations. If you have questions about residential locks and modern residential lock technology, you can give a call to your Glen Ellyn residential locksmith.
Your locksmith will answer any questions you might have, and they can even help you decide on the types of locks that would be best for your home. There are many different types of locks on the market today, some of which you may be completely unaware of. A good residential locksmith will not only inform you about these locks, but they will explain the benefits of those locks as well.
Looking for Residential Locksmith Services in Glen Ellyn, Illinois?
Are you facing a lock problem currently? Are you looking for residential locksmith services in Glen Ellyn, Illinois? If so, we here at Suburban Door Check & Lock Service can help.
We offer all the locksmith services reviewed above, and we can provide them in a timely and professional manner. Contact us today to get started.