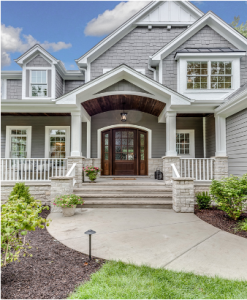 Most people have a general idea as to what a locksmith does. But do you know much about the specifics of residential locksmith services? Are you interested in learning about them? If so, you've come to the right place.
Below, we're going to discuss the various services offered by a Winfield residential locksmith, helping you understand how these services can benefit your home.
Install New Locks
Whether you're moving into a brand new home, or you just bought one that was recently owned by someone else, it's highly recommended that you install new locks. This way, you'll know for sure that you're the only one who has a corresponding key.
While you could attempt to install new locks on your own, in most cases, it's better to hire a residential locksmith. Reputable locksmiths have installed locks on countless homes, and they know how to get the job done correctly.
It doesn't matter whether you're looking to install cylindrical locks, mortise locks, electronic locks, or otherwise — your Winfield residential locksmith has you covered.
Replace Your Locks
Is the lock on your front door no longer functional? If so, and if you're looking to replace it, your best option is to hire a residential locksmith.
Residential locksmiths are well-versed when it comes to replacing the locks on your home. They've worked with all types and styles, and they'll know how to replace yours in a timely and efficient manner.
Maintain Your Locks
If you want to get the most out of your home's locks, you'll need to provide a bit of maintenance from time to time. This will not only help them to function, but it will also prolong their lifespans.
It is possible to perform lock maintenance on your own. However, if you need any assistance with this task, you can always call your local Winfield locksmith.
Locksmiths are experienced in all forms of lock maintenance — from lock lubrication, to door rehanging, to lock cleaning, and much more. Regardless of your needs, your residential locksmith can assist you.
Alter Its Accessibility Capabilities
Another thing that residential locksmiths can do for your home is update its accessibility capabilities. This will allow easier access for certain individuals, which can make life much easier in certain situations.
For example, let's say you want to provide temporary access to your neighbor so that he or she can water your plants while you're away on vacation. Sure, you could give him or her a key and then ask for it back after you've returned. However, there are other options as well.
This is where electronic locks can be beneficial. Electronic keypad locks, specifically, require their users to enter in a key code. These key codes can be changed at will, which means you can program a new one for your neighbor, ensure that it's eligible throughout your trip, and then cancel its eligibility the day that you return.
If you're interested in this technology, your Winfield locksmith can make it a reality. We can install new electronic locks at your home, providing you increased accessibility.
Looking for Residential Locksmith Services in Winfield, Illinois?
Have your home's locks become old and outdated? Do you currently need residential locksmith services in Winfield, Illinois? If so, there's no need to look any further — Suburban Door Check & Lock Service is here to help.
We have provided locksmith services to countless residents throughout the Winfield area. Regardless of your needs, our skilled team of locksmiths can accommodate you. Contact us today to get the process started!