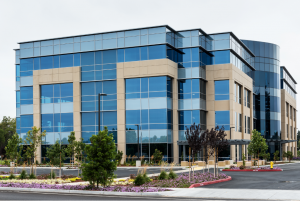 Are the locks on your commercial building in need of repair? Are you looking to replace the locks on your commercial building? If so, a commercial locksmith in Schaumburg, Illinois is the person to call.
But before you hire a locksmith, it's important that you take some time to find the right one. The question is: how do you find a good one? Here are the following steps:
Use Search Engines
When looking for the best commercial locksmith in your area, you should begin with search engines like Google, Yahoo, or Bing. Go to one of these sites and type in something to the effect of "commercial locksmith in Schaumburg, Illinois". This should bring up a list of locksmiths in the Schaumburg area, along with their star ratings and customer reviews for each.
Compare them against one another and write down the names of three to five locksmiths whose ratings and reviews impress you. We'll dive further into this list of names in the next few steps.
Check for Experience
Experience is important when it comes to locksmiths. Not only does it help a locksmith to work through any mistakes, but it also gives them a chance to fine-tune their skills.
For this reason, when searching for a commercial locksmith in Schaumburg, it's important to make sure that he or she has plenty of experience in the field. We recommend choosing a locksmith with a minimum of three years of experience. This is generally enough time for a locksmith to develop his or her skills and provide a quality service.
Ask About Insurance Coverage
When a locksmith is working on your locks, he or she could potentially cause damage to your property. This isn't common, but it is a possibility. To ensure that you're not held responsible for these damages, you'll want to make sure that your locksmith is insured.
Before signing any contracts, you should ask to see proof of insurance coverage. In most cases, general liability insurance alone will protect you and your property.
Ask About the Services They Provide
Not all Schaumburg locksmiths provide the same services. For instance, whereas some cater only to commercial properties, others cater only to residential properties. There are also many locksmiths who cater to both.
On the other hand, you might find that a locksmith only provides lock installation services, or lock repair services. To ensure that you'll receive the services you're looking for, you can look them up on the company's website.
Most locksmiths have a services tab that will list all the services they provide. If a specific locksmith doesn't have this listed on their website, you can make a quick call instead.
Ask for Estimates
Every locksmith you come across will likely charge a different rate than his or her peers. Some rates will be much higher than average, and some will be a little lower than average.
Your job is to call the locksmiths on your list and ask them for estimates on work that you need done. Any reputable commercial locksmith will provide you with a free estimate.
Once you have estimates from multiple locksmiths, compare them, and choose one that suits your budget. There's almost sure to be a locksmith in Schaumburg whose services fall within your price range.
Looking for a Reputable Commercial Locksmith in Schaumburg, Illinois?
If you're looking to hire a reputable Schaumburg commercial locksmith, then you've come to the right place. Suburban Door Check & Lock Service can help.
Our commercial locksmiths are experienced, skilled, licensed, and know the ins and outs of lock installation, maintenance, and repair. Contact us today to request a free quote.