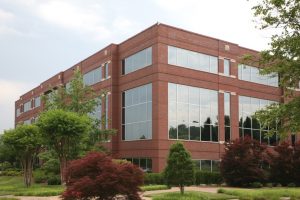 Generally speaking, commercial properties are high-security areas. They often contain thousands or even millions of dollars' worth of inventory, machinery, equipment, and technology. As such, they're frequently targeted by thieves and other unscrupulous individuals.
For this reason, if you own a commercial property, you'll want to make sure it's safe and secure at all times. This can be done with the help of a commercial locksmith.
Are you wondering whether you need a commercial locksmith in Elgin? We're going to discuss four of the most common signs that you do.
1. Your Locks Aren't Working Well
Are your locks getting progressively more difficult to turn? Are they loose? Are they causing your keys to stick? If so, you should call your local commercial locksmith to address the problem.
A good locksmith will have all of the skill and knowledge needed to repair dysfunctional locks. Regardless of the issue you're facing, it can likely be fixed. If not, your locksmith can recommend a replacement option instead.
Locksmiths can also help out with the maintenance of your locks. If you need to have your locks lubricated or realigned, your local commercial locksmith can handle that task as well.
2. You Want More Accessibility Options
Maybe you want to install a new door? Perhaps you want to make accessibility more convenient for your employees? In any case, if you would like to have more accessibility options, a commercial locksmith can help.
Not only can locksmiths help you improve accessibility variation by installing electronic locks on your building, but they can also help you by adding deadbolts to existing doors, or making new keys for existing locks.
Modern lock technology has made it easier for businesses to grant and revoke access, which makes employee onboarding and offboarding simpler. Call your local Elgin commercial locksmith today for more information!
3. You're Out of the Loop on Lock Technology
If you're not a locksmith yourself, you probably don't spend a lot of time thinking about locks. As a result, you might be entirely clueless about the types of locks that are available to you. After all, lock technology changes rapidly, and it's not uncommon for the everyday person to be out of the loop.
If you want to learn about the different locks that are available to you, give your commercial locksmith a call. He or she can explain the various options to you, and they can even help you to find the option that best suits your needs. Then, if you're ready, you can arrange an installation or replacement service.
4. Your Locks Look Weak or Outdated
The appearance of your business property is important. If your property looks old and worn down, customers, clients, and potential partners might think less of your business.
As such, if your locks look worn down or outdated, you should consider calling a commercial locksmith to make a replacement. There are all sorts of locks on the market today, and they're available in a wide range of different styles. There's sure to be an option out there that suits your property.
Do You Need a Commercial Locksmith in Elgin, Illinois?
Do you need the assistance of a commercial locksmith in Elgin, Illinois? If so, there's no need to look any further — the locksmiths with Suburban Door Check & Lock Service are the people to call.
We provide all of the lock services discussed above, and we've worked with countless Elgin area businesses throughout the years. Our skilled and experienced locksmiths would be more than happy to help you as well. Contact us today to discuss your needs!