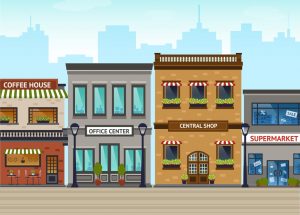 Are you looking to install new locks on your building? Need to have a lock repaired? Maybe you're wondering how to find a reputable locksmith?
If so, you've come to the right place. Below, we're going to discuss all the things you should consider when looking for a locksmith in Melrose Park, Illinois. That way, you'll be able to find the right locksmith for your needs.
Use Search Engines
You can start your search by using search engines like Google or Bing. Visit one of these websites and type "commercial locksmith" into the search box. The search engine will use your IP address to determine your location, and it will then provide you with a list of commercial locksmiths in your area. In this case, you could search for "locksmiths Melrose Park".
Next to each locksmith will be a star rating, as well as a collection of reviews from past customers. You can use these ratings and reviews to find locksmiths that meet your baseline expectations. Once you have found a few, it's time to move on to the next step.
Compare Experience
Experience isn't everything when it comes to a locksmith. However, it does make a difference. Generally speaking, the more experienced a locksmith is, the higher level of service he or she will provide when installing and repairing locks.
For this reason, we recommend choosing a locksmith with at least three years of experience in the field. If a locksmith has maintained a positive reputation after three or more years, he or she most likely provides a quality service.
Ask About Services
Some locksmiths provide many different types of services, while others are more specialized in their services. As such, before hiring a commercial locksmith, you'll want to make sure that he or she does, indeed, provide the services you're looking for.
For instance, just because a person is a locksmith, it doesn't necessarily mean that he or she provides commercial locksmith services. Some locksmiths provide only residential services. or only commercial services. It's important to clarify so you don't end up wasting your time.
Many locksmiths will list their services on their website, so be sure to check it before moving forward.
Ask About Insurance
When you hire a commercial locksmith, you're essentially inviting someone to work on your property. This could potentially lead to damage of some kind.
Before making a hire, it's important to make sure that the locksmith in question has insurance. This insurance will cover any damages to your property, as well as injuries that may occur to the locksmith's employees on your property.
In particular, you should inquire about general liability and workers' compensation insurance. If a locksmith doesn't have these, it's better to avoid his or her services.
Assess Cost
Not all locksmiths charge the same rates. In fact, some charge drastically more or drastically less than others. For this reason, before hiring a locksmith, you'll want to obtain and compare estimates.
Call around to the locksmiths on your list and ask how much they charge for the specific service you need. Any reputable locksmith will provide you with a free estimate. If a locksmith won't give you an estimate, you shouldn't utilize his or her services.
One thing to note here is that, if one particular locksmith is charging much less others, he or she might have a shortcoming of some kind. In general, it's best to find someone whose prices fall somewhere in the middle of the price range.
Hire a Reputable Locksmith in Melrose Park, Illinois
If you're looking for a reputable locksmith in Melrose Park, the locksmiths with Suburban Door Check & Lock Service have you covered.
Over the years, we've served countless businesses throughout the Melrose Park area. Regardless of your needs, we can accommodate you. Contact us today to request a free quote!