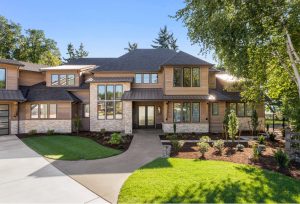 Most people are well aware of what a residential locksmith is. However, do you know what a residential locksmith actually does? Residential locksmiths provide a range of different services, many of which could possibly benefit you.
Are you curious as to what these services include? Here is a list of residential locksmith services in Cicero, Illinois:
Lock Installation
Are you building a new home? Need help getting new locks installed? If so, your local residential Cicero locksmith can assist you. Locksmiths know everything there is to know about lock installation, and they will ensure that your locks are installed in a safe, proper, and secure manner.
There are all kinds of locks on the market today — from electronic locks, to manual locks, and everything in between. With a number of styles to choose from, there's sure to be something you enjoy. Your residential locksmith can help you find a set of locks that suits your home. He or she should have a large collection of them to show to you.
Lock Repair
Locks are fairly resilient, and they don't take on problems all that often. Nevertheless, they can suffer damage from time to time.
Fortunately, residential locksmiths are able to make on-site repairs as needed. Whether your locks are loose, are difficult to turn, or aren't turning at all, a residential locksmith can assess the issue and take action to correct it.
Most locks thrive for between seven and ten years. If your lock has become dysfunctional after only a few years, a repair should be the first course of action.
Lock Replacement
Just as residential locksmiths can install new locks, they can also replace existing locks. As such, whether someone has a key to your lock, your lock has become dysfunctional, or you just don't like the way your lock looks anymore, you can always call your local locksmith and schedule an appointment for a replacement.
If you choose to install a new lock, then your locksmith will remove the existing one and replace it with a new lock of your choice. This might even be an opportunity to switch from traditional locks to electronic locks — the decision is completely up to you.
Lock Maintenance
Like all mechanical entities, locks require some maintenance from time to time. If they're not maintained, they will likely malfunction before their time, and they'll fail to provide the level of security they're designed to provide.
Not only do they need regular lubrication, but regular realignment and inspection as well. If you do not want to carry out these tasks on your own, your local locksmith can handle them for you.
In general, it's best to setup up a yearly appointment to make sure everything is functioning properly. Spending a little money up front can save you a lot of money over time.
Lock Consultation
Would you like to learn more about modern locks and lock technology? If so, your local locksmith is the person to call. He or she can bring you up to speed on what's happening in the world of residential locks, and then help you choose a style of lock that fits your needs.
You can simply call your locksmith and ask them any lock-related questions. Any reputable locksmith will gladly answer your questions.
Need Residential Locksmith Services in Cicero, Illinois?
Are you in need of residential locksmith services in Cicero? If so, there's no need to look any further. Suburban Door Check & Lock Service is the company to call.
Our team of residential locksmiths provides all of the services discussed above, and we've worked with countless homeowners throughout the Cicero area. Contact us today to discuss your needs!