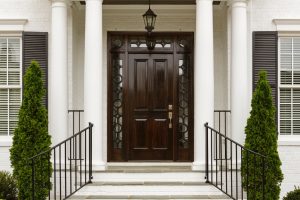 Maybe you need to have new locks installed? Perhaps one of your locks is in need of a repair? Regardless, if you're reading this article, you're searching for a residential locksmith in Warrenville, Illinois.
However, before you go out and hire the first one you come across, you'll want to be sure that you're making a solid choice. That's where this article comes in. Without further ado, here are the steps to finding a trustworthy residential locksmith.
Check Google
You should start your search by checking Google. You can type in "residential locksmith in Warrenville" and wait for a list of locksmiths to come up. Then, use the ratings and reviews next to each of these locksmiths to decide which are the best.
Create a list of around five candidates, then compare them against one another. We recommend choosing locksmiths with at least a four-star rating out of five.
Compare Experience
Once you've got your list, you'll want to compare each candidate's experience level. Generally speaking, the more experience a locksmith has, the greater level of service he or she will provide. This is because experienced locksmiths have had the time to iron out any mistakes and perfect their operational processes.
At a minimum, your locksmith should have two years of experience in the field. If a locksmith is still successfully working after two years, he or she likely has what it takes to get the job done right.
Read About Their Services
Locksmith services are fairly straightforward. They generally include lock installation, maintenance, and repair. That said, there can be some variation from locksmith to locksmith.
As such, before hiring anyone, it's wise to read about his or her services, which can typically be done on the individual's website. Just look for the 'Services' tab in the navigation menu. If the locksmith's services aren't listed on his or her website, you might have to make a call instead.
One thing to note here is that some locksmiths serve a specific niche. For instance, whereas one locksmith might only serve commercial clients, another locksmith might only service residential clients. Many locksmiths serve both.
Study Up on Lock Brands
If you're having new locks installed, you're going to want to do some research about the different lock brands that are out there. Many locksmiths have deals with specific manufactures, and you'll want to make sure that those manufactures provide quality products. If a locksmith has bad manufacturers, he or she will likely provide subpar products — it's as simple as that.
Most residential locksmiths list the lock brands they use on their websites. If a locksmith doesn't list these brands, you should call up that locksmith and ask about them.
Some of the lock brands to keep an eye out for include Schlage, Emtek, and Medeco, to name just a few. If you're looking for information on a specific lock brand, we recommend Googling it.
Get Estimates
Lastly, you should gather estimates. This way, you'll know just how much each locksmith charges. Different locksmiths charge different rates; so, to avoid surprises, it's best to ask for a full run-down of the potential costs.
Any reputable locksmith should provide you with an estimate. If a locksmith refuses to give you an estimate, you should avoid him or her entirely.
Hire a Reputable Residential Locksmith in Warrenville, Illinois
If you are looking for a residential locksmith in Warrenville, there is no need to look any further. We here at Suburban Door Check & Lock Service have you covered.
We provide a range of locksmith services — from installation, to maintenance, to repair, and more. Regardless of your lock needs, our team can accommodate you.
Contact us today to get the process started!