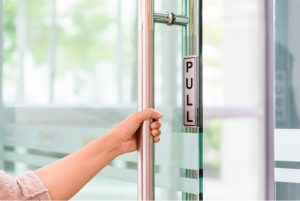 Many commercial properties contain all sorts of expensive supplies and machinery. As such, they are often a target for thieves, intruders, and other unscrupulous individuals. This is why it's important for your business property to be equipped with a functional and secure lock system.
Who do you call when you need service for your lock system? A commercial locksmith! Are you wondering how a Bensenville commercial locksmith can benefit you? Here are four relevant locksmith services you can utilize.
1. Lock Installation
Maybe you're constructing a new building? If so, you're going to need new locks. Who do you turn to when it's time for these locks to be installed? A commercial locksmith is person to call.
A good commercial locksmith will know everything there is to know about the installation of commercial locks. Whether you want traditional locks, electronic locks, or otherwise, they can assist you. They will ensure that your locks are installed in a secure and proper manner.
Looking for a commercial locksmith in Bensenville? We here at Suburban Door Check & Lock Service can help. We're experienced in the installation of all types of commercial locks.
2. Lock Repair
Locks are designed to thrive through all types of wear and tear. However, whether it be physical trauma, weather abuse, or otherwise, a lock can eventually become damaged. When this occurs, the lock will need to be repaired.
While you could certainly attempt to repair your locks on your own, you would be better served by turning to a commercial locksmith. Regardless of what the problem is, your local commercial locksmith can offer a solution.
Sometimes, the fix is as easy as realigning a doorway. In other cases, more intensive repairs may be required. Regardless of your situation, your commercial locksmith will be able to accommodate you.
3. Lock Maintenance
If you want to get the most out of your locks, it's important that you provide them with proper maintenance. Maintenance ensures that they're operating as efficiently as possible, and that they'll last for as long as possible.
You might be able to carry out a good deal of this maintenance on your own. However, if you need help, you can always turn to a commercial locksmith. Commercial locksmiths are well-versed in the maintenance of commercial locks and will ensure that your locks are operating in an optimal manner.
They can provide your locks with lubrication, realign door frames as needed, clean your locks, and take other measures to make sure they're performing as they should. Start the maintenance process by contacting your local commercial locksmith today!
4. Lock Consultation
Lock technology is ever-changing. If you're not up to speed on what's going on in the industry, you might not even know what's available to you. Even more, you might not know how new lock technology can benefit your business.
This is where your local commercial locksmith comes in. He or she will be able to provide you with a complete lock consultation, helping you understand exactly the types of locks that can help serve the unique needs of your commercial property.
Modern locks come in traditional models, electronic models, and everything in between. Give your local commercial locksmith a call to discuss your options!
Need a Bensenville Commercial Locksmith?
Do you need any of the locksmith services reviewed above? Looking for a Bensenville commercial locksmith? If so, we here at Suburban Door Check & Lock Service are the locksmiths to call.
Our seasoned and professional locksmiths have installed, repaired, and maintained countless locks throughout the Bensenville area. We would be more than happy to work with you as well.
Contact us today to discuss your needs!